Patriots Look to End Skid
Depleted Defensive Secondary Key at Frozen Tundra
The mainstream media kills me. The "fractured" New England Patriots are in Wisconsin to meet the "resurgent" Green Bay Packers. The Patriots are "in danger of losing their third straight game." Do you think they laugh to themselves when they write this stuff?
Yes, the New England has had a couple tough weeks. They lost to an undefeated team by 7 points after turning the ball over five times and losing one of its star defenders. They followed up with a 3-point loss to a division rival with a winning record, and that considering they again turned the ball over and had most of their linemen sidelined with injuries. Those two opponents have a combined record of 14-4. Heck, call them 12-4 without the wins over New England.
Now these "resurgent" Packers. They've won three of their last four games, beating Miami, Arizona and crumbling Minnesota (currently 8-19 combined), losing to 3-6 Buffalo. All four of them don't have as many wins as Indianapolis and the New York Jets.
So let's forget this fake story line and get into the vitals.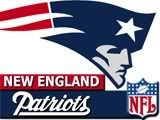 New England Patriots (6-3) @ Green Bay Packers (4-5)
The good news is that most of the injured offensive linemen are off the injury list. Guard Stephen Neal is the only key member of the unit that remains listed as "questionable" with a lingering shoulder problem. TE Daniel Graham, who played last week in the loss to the Jets, is also listed as "questionable" with an ongoing weak ankle. Also good news is that none of the running backs are listed at all.
But Richard Seymour, who sounded concerned about his playing time in the second half last week, as many of us were, and as Jim Nancy was simply giddy, is still listed as "questionable" with his left elbow injury he suffered the week before in the loss to Indy, when Rodney Harrison flew helmet-first into a scrum. Harrison is still out with a broken shoulder blade. Ty Warren is also listed as "questionable," but he is expected to be available, whereas he sat out last week and his absence appeared to be a major contributing factor to the loss.
There's more bad injury news.
And this is really bad. Three quarters of the defensive secondary is out, and the other is listed as "questionable." In addition to Harrison, fellow safety Eugene Wilson and cornerback Asante Samuel are inactive. The other starting cornerback, Ellis Hobbs is listed as "questionable" with a sore wrist. That leaves Chad Scott opposite Hobbs at the other corner and means that Artrell Hawkins and James Sanders will play safety. And it gets really thin after that.
Packers quarterback Brett Favre will certainly be looking to exploit any weakness he can find. Green Bay will be throwing the ball consistently for sure today. The question is whether they'll stick with it when it works, or if, like New England has the last couple weeks, abandon a working game plan.
Green Bay has some injury woes of their own, as several defensive linemen are hurting. The combination of the Packs D line injuries and a healthy Patriots O line is certainly good news. Tom Brady should have much better protection than he had last week, and New England should be able to establish a running game. Not only will the running game simply chew up real estate and game clock, but it will force the Packers to defend against it, and that should take some pass-rush pressure off Brady.
Green Bay is allowing only 97.1 yards rushing per game, good for a No. 7 rank in the league. But that may be deceiving. Are they really a great run-stopping defense, or are they a really horrible pass defense. There, the Packers are ranked 31st, ahead of only Washington (who felt it was a good idea to let Champ Bailey go to Denver) with 242.0 yards per game. Driving this point home, Green Bay is seventh in the league in passing completion percentage. Opponents complete only 57.4 percent of their passes, but they throw a lot of them -- an average of 34.4 attempts per game (5th worst in the league).
So, if New England can run and decides to force that issue, the Green Bay defensive secondary should be ripe for the picking. We know Brady can find open receivers. The question is whether everyone is on the same page yet, whether Brady will throw to one spot but the receiver will run to another (like the last interception last week when Laurence Maroney broke left, but Brady threw like he expected him to just pivot).
With all the injuries in the Patriots defensive secondary, expect to see a lot of Troy Brown on defense. That means the other receivers will have to start playing like Patriots receivers should. This point has simply become "non-negotiable."
In addition to injuries and possibly flawed game plans, the Patriots have been deplorably deficient in two areas: turnovers and kickoff coverage. Most of the Colts and Jets points came off turnovers or off great field position delivered by turnovers and lengthy kickoff runbacks between 40 and 70 yards. Field position becomes a monumental concern when you have defensive injuries, as the Patriots do. New England can't afford that again.
Nor can they afford the turnovers. The Patriots have committed too many, and the undermanned defense understandably hasn't forced enough.
It should be partly cloudy with temperatures in the mid-30s and winds up to 15 mph at game time. That shouldn't be a major factor to either team.
Prediction: Patriots, 27-23.
Sunday night's game will be broadcast on CBS (Channel 4 in Boston). Greg Gumbel is the play-by-play announcer with Dan Dierdorf on color commentary. As usual, while I listen to the hacks on TV, I highly recommend tuning into Gil Santos and Gino Cappelletti on the Patriots Rock Radio Network (WBCN 104.1 FM in Boston -- here is a list of New England radio stations that carry the simulcast.
Poll
Against Green Bay (Week 11), New England should ...
This poll is closed
... win by 10 or more.

(0 votes)

... win by less than 10.

(1 vote)

... lose by less than 10.

(0 votes)

... lose by 10 or more.

(0 votes)
1 vote total
Vote Now