The Next Biggest Game of the Year
Patriots Look for 3-0 Record vs. NFC North
Note: Due to site unavailability from Saturday into Sunday, this preview could not be posted before game time. My apologies, and thank you for your understanding and continued support.
All the talk today will be about the new field surface at Gillette Stadium, as the 7-3 New England Patriots host the 9-1 Chicago Bears. The correlations to that is New England's 2-3 home record, and Chicago's third straight trip to the Northeast.
The Bears are coming off a pair of wins in the Meadowlands in New Jersey, shutting out the New York Jets last week, 10-0, and beating the New York Giants the week before, 38-20. Chicago started the season with seven straight wins over the likes of Green Bay, Detroit, Minnesota, Seattle (sans Shawn Alexander), Buffalo, Arizona and San Francisco. The Bears then lost to Miami (a la 1985) and went on to beat the other two New York teams.
The Patriots demolished Green Bay at Lambeau Field last week, playing much as they did three weeks earlier in Minnesota. Sandwiched between were a pair of home losses to Indianapolis and the Jets. Those losses were preceded by the first change in field surface, from a sand and chaff-like center strip to an ultimately soggy and loose re-sod job, which certainly was no home-field advantage.
There has been for weeks prolonged discussion regarding who this new surface benefits most (in this game, at least). New England is much speedier than during the plodding Drew Bledsoe era. Chicago also thrives on quickness.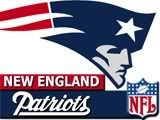 .

New England Patriots (7-3) vs. Chicago Bears (9-1)
While the Patriots should play better than they have the last couple home games, and while they practice on a similar surface indoors, it will still be at least partly foreign and will negate most of the home-field advantage. However, New England plays well in domes, all of which have artificial surfaces, and their overall record shows they're "at home" on most any field, so it shouldn't be much of a detriment, either. (One they're used to it, say, by the playoffs, it could develop into a distinct advantage.)
For all the hype of Chicago, you can draw certain parallels to fellow NFC North resident Minnesota -- minus the midseason collapse.
Where Minnesota had (past tense) the No. 1 rushing defense in the league, Chicago has the No. 1 passing defense in the league. Whereas Minnesota was relatively weak against the pass, Chicago is relatively weak against the run (but still top 10). Offensively, they're very similar, both Bears and Vikings are very middle of the pack in rushing and passing.
Chicago, however, is No. 2 in scoring offense with 28.2 points per game (against Detroit, Green Bay, Arizona, etc.). The Bears are also tops in the league in scoring defense with a meager 12.0 points per game (against Detroit, Green Bay, Arizona, etc.).
Right behind Chicago's scoring defense is New England's. The Patriots have allowed just 13.1 points per game. The Patriots also have the No. 2 rated rushing defense in the league and have allowed just 5 rushing touchdowns, 36 rushing first downs, and only one run of longer than 20 yards.
Now that defense end Richard Seymour is nearly back to 100 percent, and no other starting or second string defensive lineman or linebacker is listed on the injury report, Chicago may have a tough time running the ball. That will put the game in Rex Grossman's hands.
Grossman has been relatively consistent, but with a few iffy games. Chicago has to hope that he and his receivers can take advantage of New England's No. 15 passing defense, and their still-decimated Patriots defensive secondary. Safety Rodney Harrison remains out. Fellow safety Eugene Wilson and cornerbacks Asante Samuel, Ellis Hobbs and Chad Scott are all listed as "questionable" on New England's injury report. (Chicago, by the way, is virtually injury-free).
The Patriots' inconsistency resides mostly in the offense, and especially in the passing game, where Tom Brady and his receivers are still trying to find some level of comfort and communication with each other. They have looked great in the last two wins, awful in the last two losses.
The running game, too, has been less consistent than in the last couple years, all the more strange because it's so strong with rising rookie star Laurence Maroney paired with slowing but still punishing Corey Dillon. Injuries along the offensive line have exacerbated the situation, but those are all in the past as well, with only tight ends Daniel Graham and Dave Thomas still ailing.
Perhaps the most inconsistent (and that's saying a lot, considering the receivers) unit on this Patriots team has been the coaches.
Let me qualify that: The offensive coaches. It's unclear (because that's how the Patriots like it) where the breakdowns are occurring. Some point to 30-year-old offensive coordinator Josh McDaniels, saying he's too young and experienced. Others say the buck stops with head coach Bill Belichick. Others have pointed to Tom Brady and possible bad "audiblizing" and decision-making. And yet others have said Brady has lacked guidance from the sideline, which may have been recently remedied with the addition of veteran Vinny Testaverde, who looks very strange in a Patriots helmet.
New England seems to have abandoned working game plans for the Indianapolis style of shooting-oneself-in-the-foot strategy of deep, low-percentage passes at inopportune times. It seems, lately at least, that whenever either running back is having a good game, he suddenly disappears for about 20 minutes of game time, reference Dillon after his (exhausting) 50-yard gain against the Jets, after which he wasn't seen for a full quarter.
Another matter of relatively recent concern has been New England's kickoff coverage, which has allowed several long runbacks and has conceded tremendous field position, especially at most inconvenient times. The last thing the Patriots want is to make Grossman's job easier, because free field position coupled with a cheap illegal hands or pass interference -- which certainly Chicago will look for -- against the aforementioned depleted secondary will basically hand the Bears a couple scores.
Alas, but were the special teams concerns limited to that. New England placed punter Josh Miller on injured reserve with a shoulder injury. Miller has been great over the last few years, but has struggle recently. Walter was fantastic for a couple years, but he also degenerated toward the end of the 2003 season, after which he was not re-signed. Patriots fans can only hope he's in pre-2003 form.
Prediction: Patriots, 17-10.
Today's game will be broadcast on WFXT-TV (Fox) channel 25 in Boston. The Fox NFL Sunday pregame show will air from Gillette Stadium. As for the game, Joe Buck is the play-by-play announcer with Troy Aikman on color commentary. As usual, while I listen to the hacks on TV, I highly recommend tuning into Gil Santos and Gino Cappelletti on the Patriots Rock Radio Network (WBCN 104.1 FM in Boston -- here is a list of New England radio stations that carry the simulcast.