Midseason Showdown
Patriots, Colts Battle for Top Seed
Following last week's methodical dismantling of Minnesota, a lot of New England Patriots fans and local sports media hacks are pretty confident heading Sunday night's showdown with the Indianapolis Colts.
There are a few things that worry me: New England's defensive secondary, possible injuries, and time of posession.
Defensive secondary. Last year (in Week 9 -- maybe the league is hoping for a repeat performance), Peyton Manning shredded the Patriots defense: 28 of 37, 321 yards, 3 touchdowns (one interception) and a 117.1 passer efficiency rating. Pretty impressive.
Asante Samuel, as he is predisposed, got torched on a couple big plays, though he played well most of the game. He's undersized, and that doesn't help; but he's has deep desire that almost makes up for his shortcomings.
Starting with Samuel were Eugene Wilson (listed as "questionable" (hamstring) for Sunday) and Randall Gay (injured reserve) at safety, and the other starting cornerback was:
Duane Starks.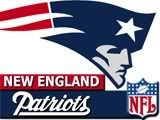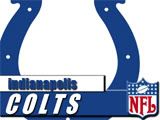 New England Patriots (6-1) vs. Indianapolis Colts (7-0)
Rodney Harrison was on IR last year, and Richard Seymour was missing his fourth straight game. Tedy Bruschi was playing just his second game since miraculously returning from a stroke suffered just eight months earlier. Ellis Hobbs was a rookie, and guys like Samuel and Jarvis Green were still, um, green.
When one section of the D breaks down, it makes the jobs of everyone else tougher. Last year, with Seymour out, that severely hobbled the run defense and the pass rush, which made the linebackers' job tougher; and with Bruschi still getting his legs back, the linebackers were already disadvantaged, and when the line is healthy, they can help in pass coverage in the secondary; which was depleted with the loss of Harrison and others. Bad enough there were deficiencies in one area; New England was short in all three.
The offense was quite possibly in worse shape, but that's another story.
Even with Harrison back and Starks out of the league (well, he's on Oakland, but that's pretty much out of the league), I'm worried specifically about the Patriots defensive secondary. We've seen several times this year DBs getting burned, tackling poorly. They've made great improvements in the last couple weeks. And while ulitmately the stats looked great last week against the Vikings Brad Johnson, the truth is Johnson had an awful game, the DBs did get burned a couple times and Johnson just missed his receivers, and Peyton Manning is not Brad Johnson.
Manning has a lot more targets than Johnson did. In the Denver game, even while Marvin Harrison was covered by shutdown-corner Champ Bailey, Manning found receivers (particularly Reggie Wayne) all over the field. It's simply not enough to clamp down on one guy.
Possible injuries. There's no telling from either team's injury report who has the slightest injury and who is 99 percent healthy. That's fine by me in terms of the team trying to win. You have to fight fire with fire sometimes, and if Indy is going to publish falsified injury reports week in and week out, it's only fair to return the favor. From an anaylsis standpoint, it's a nightmare.
The Patriots are typically close-mouthed (NSA-style) about injuries. They rarely give a status, and never say what exactly is wrong with whatever body part is hurting. But the injury list is usually honest and complete.
We can probably assume that most of the players listed last week are still less than 100 percent this week. That would include Richard Seymour, who is nursing a badly bruised left elbow. With it braced, immobilized and wrapped last week, he did a fair job in Minnesota -- not a Richard Seymour job, but a fair one. Wilson (Hamstring), Hobbs (wrist) and Ty Warren (shoulder) are key defensive carryovers as well.
Offensively, tight end Daniel Graham (ankle) and linemen Stephen Neal (shoulder), Nick Kaczur (shoulder) and Russ Hochstein (knee) are repeat listings. Disconcerting additions include fellow lineman Matt Light (hand), plus wide receivers Jabar Gaffney (hand), Reche Caldwell (knee) and rookie Chad Jackson (hamstring).
In what can't be a good sign, rookie running back Laurence Maroney was added to the list Friday with an ankle injury, but which ankle is unspecified.
Time of possession. I'm not concerned about time of possession the way I would be in a "regular" game. This week, it is paramount to keep Manning off the field. While the stats don't entirely support this contention (see below), statistics aren't everything. Bill Belichick puts it succinctly: If Manning isn't on the field, he can't score.
Last week saw Manning streak the Colts offense down the field, often employing the no-huddle, which keeps opposing defenses tired and confused. Denver was caught with too many men on the field while substituting players on a key play late in the game. One reason the Patriots win even when Indy has an edge in overall time of possession is that the Colts pass-happy offense, like the 2001 St. Louis Rams, doesn't need a lot of time to "matriculate the ball down the field."
The defense needs to force three and outs, and the offense needs to embark on lots of long, time-consuming, defense-exhausting offensive drives. A time of possession difference of about 40:00 to 20:00 would be nice.
Indy's special teams. I think we need not discuss the placekicking unit. We're pretty familiar with the capabilities there. Vinatieri hasn't played in adverse conditions since his move west. It would have been more interesting to see Vinatieri kick on the Gillette Stadium turf as it was two weeks ago, but I guess Tony Dungy and the Colts front office has too much pull with the league.
Indy's return coverage has been suspect, and Maroney has as good a chance to rip a long one against them as he has against (Buffalo) and Minnesota. That will help with field position and the ultimate statistic (the scoreboard), but it won't keep Manning off the field. Yeah, I'll take the points.
Other stuff. Clearly, the Colts rushing attack has suffered little with the "loss" of Edgerrin James. They're middle of the pack (17th) with 108.4 yards per game. Granted, Indy doesn't have a single "feature" back (yet -- Joseph Addai will probably assume that role in the future), but they have the en vogue two-headed monster -- just that their monster isn't as ferocious as other monsters. New England should be able to contain them as long as the pass defense can contain Manning.
It's no secret that the Colts running defense is atrocious -- the worst in 45 years. New England is 8th in rushing offense (124.9 ypg), but we all know that they had a very hard time running against Miami and Denver, and they didn't even try to run against Minnesota. Otherwise, they've been plowing through NFL defenses like a ... um ... like a ... plow ... through snow.
Speaking of snow: None in the forecast. Hardly even a cloud (though cloudcover usually has little impact on night games). Temps are expected to be in the mid-30s with very light winds.
Here's one other point you might consider: Last week I brought up the 2004 Halloween matchup between New England and Pittsburgh and mentioned a few similarities to last week's Patriots-Vikings pairing. The analogy may be more appropriate this week. Remember, New England had a lot of injuries prior to that game, and Pittsburgh looked like a team New England might (and did) face in the playoffs. So Belichick may have held back a little -- didn't quite lay all his cards on the table for a less-important midseason game and played his aces in the playoffs.
Would it be reasonable to expect the same here? Of course, to accept that hypothesis, you have to buy into the theory that that's exactly what he did two years ago. Make you're own judgment. But, as I said before, I'd rather win in January.
I'll mention a couple more similarities to last year: As I mentioned, these teams met during Week 9 last year. The Patriots beat Buffalo following the bye week, except we had the Minnesota game in between this year. And last year, New England lost to Denver (in Denver, by 8 points).
Despite those similarities, this is definitely a different season. Here's what I wrote after last year's 40-21 loss: "I'm confused and a little shocked that so many people sound so surprised by last night's result. We knew New England had a C-rate secondary, and that the Patriots are soft up the middle against the run. We knew that if they fell behind, they'd have to throw, throw, throw. We knew Indy's defense was better than last year's and that all of our running backs are hurt."
Prediction: Patriots, 34-31.
Sunday night's game will be broadcast on NBC (Channel 7 in Boston). Al Michaels is the play-by-play announcer with John Madden on color commentary. As usual, while I listen to the hacks on TV, I highly recommend tuning into Gil Santos and Gino Cappelletti on the Patriots Rock Radio Network (WBCN 104.1 FM in Boston -- here is a list of New England radio stations that carry the simulcast.
Time of possession stats for 2003 to 2005.
2005: Colts 36:41, Pats 23:19 (Colts, 40-21)
2004 playoffs: Pats 37:43, Colts 22:17 (Patriots 20-3)
2004 season: Colts 31:41, Pats 28:19 (Patriots 27-24)
2003 playoffs: Pats 32:14, Colts 27:46 (Patriots 24-14) (3 Ty Law INTs)
2003 season: Colts 32:01, Pats 27:59 (Patriots 38-34) (McGinests's tackle of James on 4th-and-goal)
Poll
Against Indianapolis, the Patriots will ...
This poll is closed
... win by 10 or more.

(0 votes)

... win by less than 10.

(2 votes)

... lose by less than 10.

(4 votes)

... lose by 10 or more.

(2 votes)
8 votes total
Vote Now