Needing An Emotional Lift
Patriots Try to Clinch AFC East Title
Football is a game rife with emotion. Teams can ride waves of emotional highs and get buried in emotional lows. The season of the 2006 New England Patriots is an emotional roller-coaster ride we have little experience with around here.
We're more used to overcoming insurmountable odds, storybook endings, surreal snow-infused celebrations.
This year, it seems the luck is evening out itself, the storybook has been Hollywood twisted into some bastardized ripoff, and El Ni?o is keeping our beloved snowy fireworks off and out and of our new FieldTurf domain.
It's just not right, I tells ya.
And now we have the Houston Texans coming to town. Houston, who has two unfathomable wins over otherwise 10-3 Jacksonville, who beat an early-season train wreck in Miami, who recently defeated hopeless Oakland. And, deep down inside, we're all a little skittish about what we previously had determined to be a gimme.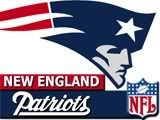 _ _ _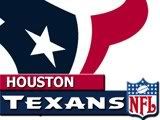 >
New England Patriots (9-4) @ Houston Texans (4-9)
Houston, you may remember, passed up Reggie Bush to make Mario Williams the No. 1 pick of the NFL draft. Mario Williams, who has 4.5 sacks on the season, the most recent on Nov. 5, who has just 36 tackles on the season (that's less than 3 per game). Mario Williams, who is going to be lining up opposite Matt Light, where Jason Taylor wrought havoc last week.
And we have a slew of key players listed as "questionable" on the injury report, including tight ends Ben Watson and Daniel Graham. Earlier this week, the Patriots signed O.J. Santiago who hadn't played in over a year to fill in the gaps, but they released him Friday. Either Watson and/or Graham is likely to play, or Santiago was so bad New England feels better with lining up Heath Evans at the end of the line.
Rookie running back Laurence Maroney is also "questionable." So much of the early-season offense depended on they Maroney - Corey Dillon combination. As a matter of fact, much of the recent lack of offense may be attributed to the inconsistency (due to injury and dubious strategy and play-calling) of that combination. Maroney's inability to play and contribute at 100 percent has been nearly debilitating.
Nose tackle Vince Wilfork is also "questionable." We've seen what the loss of any of the key defensive linemen -- Richard Seymour, Ty Warren -- means to this team. They've all had brilliant years, and yet each of them has suffered significant injuries, and each has had to pick up the slack when another has missed time.
Then of course you have the well-documented laments of the defensive backfield, a state of affairs I can't stand to reiterate here again.
And now we found out that Tom Brady and Bridget Moynihan broke up. Maybe that's what everybody has been harping on that's been bothering our quarterback since he bought that $15 million condo in New York earlier this year. (That's facetiousness, by the way.)
The good news is the Patriots' "magic number" is one: one win or a New York Jets' loss wraps up the division title for New England. The Jets are at inept Minnesota today.
On paper, this game is a blowout. Houston is ranked 28th in the league in overall offense and defense, in the bottom third in passing offense, rushing offense (Alas, Reggie!) and passing defense and just barely out of the bottom third in rushing defense. They're 25th in scoring defense and 29th in scoring offense.
New England is No. 11 in overall offense and scoring offense. A spot or two behind in rushing and passing. Defensively, their eighth overall, third in scoring and third in rushing. The predictable weak spot is 15th in passing defense.
For all of Houston's statistical ineptness, they're relatively healthy: one fullback out, a safety doubtful and several others merely probable.
Of course, everyone is concerned about the turnovers (the offense's propensity and the defense's ineffiency) and the penalties, many of them suspect and asymmetrical. Speaking of penalties, New England is now even on the year: 27 takeaways (among the best in the league), 27 giveaways (among the worst). Houston is -2 (just 18 takeaways, fourth worst) and 20 giveaways (a surprising11th best).
So among the many questions we typical New England sports fans (we simply are more invested in our teams' fortunes) is this: Can the Patriots beat Houston in a fashion that will turn about the emotional psyche of the franchise heading into the playoffs, or is that psyche so damaged that the emotional toll has been taken and even Houston poses a considerable challenge?
Today's head referee is Scott Green. His crew called the first Patriots-Jets game this season on Sept. 17, a 24-17 win. They called 11 penalties in the game: 7 against New England (one declined) and 4 against New York. That was the game Junior Seau was called for roughing the passer, one of several ridiculous such calls against the Patriots this season.
Another thing we've grown accustomed to is December wins: 4-0 in 2001, 2003 and 2005 and 4-1 in 2004. New England also went 1-0 in January 2002, part of the Sept. 11-extended 2001 season, but went 0-1 last year. The January 2005 and December 2004 losses were both to Miami, 28-26 and 29-28, respectively. The only non-winning December was 2002, when the Patriots went 2-2, losing to the Tennessee Titans and New York Jets and ultimately missing the playoffs.
New England needs a big win, and despite the mounting (and mountain of) concerns, I'm expecting one.
Prediction: Patriots, 34-16.
Today's game will be broadcast on WBZ-TV (CBS) Channel 4 in Boston. Kevin Harlan is the play-by-play announcer with Rich Gannon on color commentary. Gannon was Oakland's quarterback in the legendary Snow Bowl, so don't expect any Patriots-encouraging comments from him. Remember that terrible Fox broadcast when Detroit was in town? It will resemble that more than when Chicago came to Foxboro.
As usual, while I listen to the hacks on TV, I highly recommend tuning into Gil Santos and Gino Cappelletti on the Patriots Rock Radio Network (WBCN 104.1 FM in Boston -- here is a list of New England radio stations that carry the simulcast.