No Time for a Letdown
Patriots Look for 4-0 Record vs. NFC North
This really shouldn't take long. The best you can say for Detroit is that this could be a trap game for New England. But it's really not likely.
Sure, the Patriots are coming off a great win over the top team in the NFC. Sure they're heading down to Miami next week. Sure, they ... well, um. Well, that's it.
This is the New England Patriots time of year. The Patriots tend to win in December, because that's when they're "tuning up" for the playoffs. The team is coming (hopefully) together after three months of new coaches, new players, new plays, adjusting to injuries, all that stuff.
Add Detroit's utter ineptness to the equation, and you have a game that gets the No. 6 broadcast team from Fox Sports. Matt Vasgersian and J.C. Pearson? At least I've heard of Vasgersian. He's the guy Rick Sutcliffe rambled to, asking him why he was still in San Diego. Sutcliffe was allegedly intoxicated, but at least there's one endorsement for him. I guess we should give him a chance. Lots of times, it's the up-and-comers that give you the best effort broadcasting a game.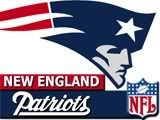 _ _ _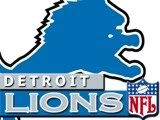 New England Patriots (8-3) vs. Detroit Lions (2-9)
A game? Oh, that's right. That's what I'm supposed to be talking about. Let's hope Vasgersian and Pearson do a better job staying on-topic.
But that's what you're dealing with in this game. Only a few million Patriots fans and the Lions' 17 fans will be interested in watching.
As further evidence, The Boston Globe's Mike Riess reports that Jeff Tripplette will be today's head referee. Apparently, the league doesn't think much of this game either.
Chances are, though, both teams will take the field and they'll play the game, so I should probably make some kind effort to analyze it.
Detroit has a pretty decent passing game, so say the stats. Ranked 18th overall offensively, the Lions passing game is No. 7 in he league with 239.3 yards per game. But, honestly, that's because their rushing offense is so poor, (No. 31, 76.8 ypg) they're forced to throw.
Jon Kitna has played every game for Detroit. He's completing a very respectable 62.1 percent of his passes. But he's thrown more interceptions (13) than touchdowns (12), and he's been sacked 41 times (third most in the league).
He'll be throwing against an overachieving secondary. The Pats d-backs have sustained another slew of injuries, but they continue to persevere. In fact, they are playing much better now than they were in the first month of the season, when it appeared the could hardly tackle at all.
Their success may be due in part to the phenomenal play of the front seven, especially the defensive line, which is a completely different unit when the three regular starters are on the field. Subtract Richard Seymour or Ty Warren or Vince Wilfork, and New England is a bit behind the 8-ball.
The success of that front seven may be altered with the loss of linebacker Junior Seau last week against Chicago. Seau apparently broke his arm, and he's lost for the season. That likely compels New England to move outside force Mike Vrabel to pair inside with Tedy Bruschi, and puts improving Tully Banta-Cain on the outside. It also leaves them with one fewer body on the sideline to give the rest a respite.
To alleviate that, you may see a few more 4-3 defensive sets, but I don't think it will force a complete alteration in defensive strategy.
Creating turnovers continues to remain an issue, aside of Asante Samuel's three interception performance last week. That task also becomes tougher without Seau's veteran tendencies.
Expect Kitna to huck a few Hail Mary's downfield to Roy Williams and Mike Furrey to replicate the Bears' "draw the foul" NBA-style of offense. Also expect Tripplette's mostly inept crew to oblige (given their own status of "underdogs" -- read between the lines there).
Alas for Lions fans, even with all this good news, Detroit is but 25th in scoring offense. Actually, they should be higher. The NFL's stat page includes defensive scores on what is labeled the "offensive scoring" list. Regardless, they don't score much, and New England doesn't really allow teams to score much (13.1 points per game).
Meanwhile, Detroit's defense is No. 26 overall in yards allowed. They're 19th in passing yards allowed (215.5), but they only look that good because they're 23rd in rushing yards allowed, (131.5). They're 29th in the league in points allowed (24.2). Beyond the Pats defensive secondary, and tight end Daniel Graham and tackle Ryan O'Callaghan (both on the right side of the offense), the only injury of any concern is a groin pull for rookie wide receiver Chad Jackson. At least it's not his hamstring again. Detroit is almost wholly healthy.
Despite struggling at home, New England evened up at 3-3 with last week's win over Detroit division-mate Chicago. The Lions are 0-5 on the road.
Temperatures are expected in the low- to mid-40s with light winds, and there's nothing but sun. Weather should not be much of a factor.
Stranger things have happened in the NFL. Worse teams have beaten better teams. But probably not today in Foxboro.
Prediction: Patriots, 34-13.
Today's game will be broadcast on WFXT-TV (Fox) channel 25 in Boston. As for the game, Matt Vasgersian is the play-by-play announcer with J.C Pearson on color commentary. As usual, while I listen to the hacks on TV, I highly recommend tuning into Gil Santos and Gino Cappelletti on the Patriots Rock Radio Network (WBCN 104.1 FM in Boston -- here is a list of New England radio stations that carry the simulcast.
Poll
Against Detroit (Week 13), the Patriots will ...
This poll is closed
... win by more than 10.

(2 votes)

... win by 10 or less.

(0 votes)

... lose by 10 or less.

(0 votes)

... lose by more than 10.

(0 votes)
2 votes total
Vote Now