Regular Season Finale
Will Patriots Play It Safe?
The more I think about it, the more I expect today's game to be like last season's finale. The New England Patriots will play it safe. After last week's incident with Tom Brady getting viciously speared and with guys like Albert Haynesworth on the Tennessee Titans, New England will risk as little as possible for little possible gain.
That said, New England dominates the matchup on paper. The Titans are 27th in overall offense, 30th in passing yards, and 15th in scoring. Their one strength is rushing offense, which is ranked fourth in the league, led by Travis Henry, who is listed as "questionable" for the game, and backed up by rookie quarterback Vince Young.
That plays almost directly to the Patriots' strength. New England is ranked fifth in rushing defense, and few teams have made a dent in the front seven. The Patriots remain second in scoring defense.
Defensively, Tennessee (statistically) is awful: 27th passing, 28th rushing (last overall) and 27th in scoring.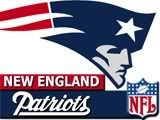 _ _ _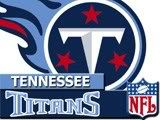 New England Patriots (11-4) @ Tennessee Titans (8-7)
But these numbers may be deceiving. The Titans have won six straight, including wins over Philadelphia, the New York Giants, Indianapolis and Jacksonville. If not for an 0-5 start, Tennessee may not have their playoff fortunes on the line today.
But really, can losses to San Diego (40-7), Dallas (45-14) and Jacksonville (37-7) before the streak really be responsible for all those excessively poor numbers?
One other pair of numbers for you: Tennessee is 4-3 at home. New England is 6-1 on the road.
But does it all really matter? And what can we draw from this game?
The latter, we'll answer after the game. As for the former: probably not.
Tight end Ben Watson, nose tackle Vince Wilfork, running back Kevin Faulk, wide receiver Bam Childress and defensive back Chad Scott have all be downgraded to "out" for the game. There's a good chance Brady won't play too extensively. I don't expect he'll play more than a half, and probably less if Tennessee mounts much of a pass rush.
No, New England won't exactly mail it in, but the approach will be more like Preseason Week 3 than like last week's "must-win" against Jacksonville.
Expect to see quite a bit of Matt Cassel and probably a little Vinnie Testeverde. Expect to see a little more David Thomas, Kelvin Kight and Heath Evans.
But with all the offensive substitutions, expect the defense to play a fairly normal game, especially if it remains a close contest. If it turns into a blowout either way, you'll probably see a lot of Eric Alexander, Corey Mays, Ray Mickens, Antwain Spann, Le Kevin Smith.
Ed Hochuli is today's head official. His flag-happy crew assessed 17 penalties in the Week 5 Patriots-Dolphins game at Gillette Stadium. Otherwise, the crew is pretty good. Very few challenges are reversed -- or maybe Hochuli just hates to admit he's wrong. Looking back at the open thread, we had no complaints about the calls, but we were far from thrilled over the number of penalties (10 on Miami, 7 on New England).
Enjoy the game. Take it for what it's worth. Happy New Year to all.
Prediction: Titans, 24-17.
Today's game will be broadcast on WBZ-TV (CBS) Channel 4 in Boston. Dick Enberg will call the play-by-play, and Randy Cross is the color analyst.
As usual, while I listen to the hacks on TV, I highly recommend tuning into Gil Santos and Gino Cappelletti on the Patriots Rock Radio Network (WBCN 104.1 FM in Boston -- here is a list of New England radio stations that carry the simulcast.
Poll
Against Tennessee (Week 17), the Patriots will ...
This poll is closed
... win by more than 10.

(0 votes)

... win by 10 or less.

(1 vote)

... lose by 10 or less.

(1 vote)

... lose by more than 10.

(0 votes)
2 votes total
Vote Now