Taking On the Top Seed
Patriots Cross Country for SoCal Showdown
Forget the Tom Brady New England Patriots' 11-1 playoff record. Forget San Diego Chargers head coach Marty Schottenheimer's 5-12 playoff record. Forget rookie quarterbacks' and first-time playoff quarterbacks' records against Bill Belichick defenses. Forget all those "historical" statistics, because they mean nothing in this game.
How many defenses like San Diego's 'roided up squad has Tom Brady offenses faced in the playoffs? (Answer: One, Carolina's 'roided up defense in 2003). How many times have Belichick defenses faced offenses as potent as San Diego's, especially that aren't centered on the play of a premiere quarterback?
This game boils down to four major factors, plus the usual turnovers, penalties, field position and time of possession.
First, there's the universally accepted "Contain LaDainian Tomlinson."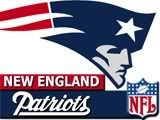 _ _ _

New England Patriots (13-4) @ San Diego Chargers (14-2)
Sunday, January 14, 4:30 p.m.
Tomlinson is the most dangerous single player the Patriots have face since Marshall Faulk of the St. Louis Rams in Super Bowl XXXVI. But make no mistake: Stopping Tomlinson won't be as "easy" as stopping Faulk. Tomlinson is a run-first, catch later kind of back, unlike Faulk who was a larger threat out of the backfield. New England should be able to do an adequate job containing Tomlinson's ground game. The one thing thing they'll have to guard against more than any other back is the one play that Tomlinson will look to go outside, pull up and heave a ball downfield. That's the secondary's job not to bite on the run.
More importantly, the Patriots need to prevent Tomlinson from coming out of the backfield on screens. That means having a body on him on every play, much as they did against Faulk, no matter what the situation. I would task Tedy Bruschi and Mike Vrabel with this assignment. Probably neither one, older and slower than they were and Willie McGinest (who shadowed Faulk) was in 2001, can cover Tomlinson all day, so they'll need to switch off. Maybe even bring in a fifth linebacker or cheat up a safety on occasion.
The key will be to prevent Tomlinson from reaching the secondary untouched. Tomlinson is fast and he's strong, and he can make nifty moves. There's a good chance he'll torch the Patriots secondary, which has problem enough executing tackling fundamentals against lesser players.
Next, in conjunction with containing Tomlinson, the Patriots must equally contain tight end Antonio Gates. Gates is dangerous in any situation, but even more so when a team concentrates heavily on Tomlinson. Watch for San Diego to try to use the Patriots-designed tight end screen against them.
Schottenheimer is no genius, but he's not an idiot either. If the Patriots are jamming Gates, he'll have Gates block for a while instead. That may be a complete waste of Gates's talents, but Schottenheimer (even if he isn't explicitly calling the offense) will pick his spots. The Patriots will have to stick to their plan of keeping someone on him, regardless of Schottenheimer's adjustments.
Despite the Patriots weakness in the defensive secondary, the should generally be able to single cover the Chargers wideouts. San Diego quarterback Philip Rivers has hit just nine receivers all season -- only seven not named Gates or Tomlinson -- one of them just three times, and only five different receivers (including Gates and Tomlinson) for touchdowns.
New England will also need to watch for wideout end-arounds and reverses.
How To Get In The End Zone
Third, the Patriots offense needs to run the ball effectively. That doesn't mean run at all costs. That means taking what's available to loosen up the expected constant pass rush. In that respect, screens of all kinds (running back, receiver and tight end) are effectively part of the running game, and will need to be executed to near perfection and likely with regularity.
The running game will be key to accomplishing the most important mission: Protecting Brady, and that means stopping the 'Roid Rage. The New England's offensive line, running backs and tight ends have their work cut out for them. Since, quite clearly, Shawne Merriman hasn't deflated since his four-game steroid suspension, the Patriots will have to come up with something -- and I don't know what -- to keep bodies off Brady. I expect the Chargers will take as many free shots on Brady as possible; a 15-yard penalty is as minor a punishment as a four-game suspension compared to taking out the opponent's one indispensable weapon.
Of course, keeping Merriman at bay is usually at the expense of allowing Shawn Phillips more leeway to roam freely. And that's just the beginning of the chemically enhanced 61-sack attack. Otherwise, San Diego's passing defense is almost pedestrian, ranking one place (13th) behind New England's, which is admittedly the Patriots weakest component.
The Patriots will have to take a couple shots downfield when the odds favor it, and flea-flicker or other gadget play may help take advantage of a complacent defense.
San Deigo's rushing defense is nearly as good as New England, ranking two places behind in seventh. The Chargers also rank seventh in scoring (Patriots 2nd). San Deigo is far and away the top scoring offense (30.8 ppg) with New England a surprising seventh (24.1). The Chargers trail just Atlanta in rushing offense. New England is 12th, where they are also ranked in passing. San Deigo is 16th.
Other Stats
The Patriots have three more interceptions (19) and the teams have equal numbers of recovered fumbles (12). The Chargers lead in giveaways with nine fewer fumbles (an amazingly sparse 6) and three fewer interceptions (9). Of course, Brady threw the ball 76 more times. Brady has taken one fewer sack (26) than Rivers, who is 8th in passer rating (92.0) while Brady is 9th (87.9).
New England is second in the league in touchdowns allowed in the red zone (34.3 percent) while San Diego is 29th (57.4). Overall, opponents score 74.3 percent of the time against New England and 87.2 percent against the Chargers. But San Diego leads the league in offensive red zone scoring with 67.7 percent touchdowns and 95.2 percent overall. The Patriots are fifth with 60.0 percent and 88.3 percent, respectively.
The head referee will be Tony Corrente, whose crew has not called a Patriots game this season. Corrente's crew calls a few more penalties above league average, but the call a good game.
The have the least calls challenged and the least overturned. That may be good in that perhaps they won't call those cheap pass interference and illegal contact penalties; but that means they may also allow some free shots on Brady and probably won't call a lot of offensive holding either way. All we can hope, as we do always, is that they call a fair and balanced game.
Weather should not be a factor, at least not to New England. The temperature at kickoff is expected to be just under 60 degrees, cloudy and light winds.
Prediction: Patriots, 26 - 24.
Today's game will be broadcast on WBZ-TV (CBS) Channel 4 in Boston. Jim Nantz will call the play-by-play, and Phil Simms is the color analyst (again).
As usual, while I listen to the hacks on TV, I highly recommend tuning into Gil Santos and Gino Cappelletti on the Patriots Rock Radio Network (WBCN 104.1 FM in Boston -- here is a list of New England radio stations that carry the simulcast.