David Takes On Goliath Again
History Writes Another Chapter in Storied Matchup
History is a lot of fun. More so when you're reading about a particular history and you're on the side that won. Today will write the latest chapter in a history of two teams. Whether history repeats itself, whether it changes its course, whether something completely unexpected happens ... well, you can't predict history.
One coach, the one on the winning side through most of this history, will tell you that history doesn't matter here in the moment. Perhaps he subscribes to the theory that those unaware of history are doomed to repeat it. Nothing wrong with repeating success.
But that's not his style. No, New England Patriots coach Bill Belichick is a football historian, and he has an etched-in-stone memory of the parts of that history in which he's been involved. Such is the paradoxical challenge of history.
So today when Belichick's team meets the Indianapolis Colts and history writes on, it will be like David meeting Goliath again, but that David is older, stronger and wiser (and maybe he even outsizes Goliath now) but Goliath isn't going to fall for that old rock gag again and just maybe Goliath has a couple tricks ... um, wherever Goliath would hide something.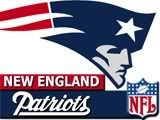 _ _ _
_ _ _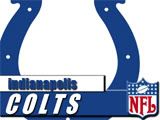 New England Patriots (14-4) @ Indianapolis Colts (14-4)
Sunday, January 21, 6:30 p.m.
Goliath is on his again home turf where he has won so many times. In this history: nine times this season, including the playoffs. David has done pretty well abroad himself; he's 8-1. Last week in San Diego, some reported a crowd (since it was almost entirely one-sided due to a cowardly ticket policy) as loud as they've ever heard. But David was not affected. Today's domed crowd could possibly be louder. One key will be for David not to flinch before the ball is snapped, and that goes especially for Matt Light and Logan Mankins.
Speaking of Light, he did a fantastic job on Shawn Merriman last week. Today, like Ty Law is Peyton Manning's nemesis (or like Goliath's is David, and vice-versa), Dwight Freeney is Light's -- or at least one of the top two. Protecting Tom Brady, like last week, is paramount, and Light is going to have to have the game of his life.
And that brings us to it.
To beat the Colts, the Patriots will have to have success where Kansas City and Baltimore failed, and that is attacking what was the Colts' weakness all season. Indy did a great job accounting for that weakness against a pair of one-dimensional offenses. New England does not have a one-dimensional offense.
Indianapolis will be determined to stop the run and blitz, blitz, blitz, blitz, blitz, blitz. New England needs to find room to run and protect Brady as they have before so often.
But we have this chicken-and-the-egg thing. The Patriots will want to establish the run to set up the pass, but Indy will load up the box to stop the run and then sit back on the pass. So, as New England has done in the past, the Patriots will try to spread out receivers, perhaps five wide, to take advantage of so many defenders on the line. But Indy will be expecting that, so they'll really be in a pass defense, dropping guys back before the snap. So New England ...
Thus, I do not know which will be first, the chicken or the egg (it was the egg), but New England must find a way to do both effectively. The Patriots must embark on long, methodical, clock-chewing drives. Wear down the Colts defense and keep Manning off the field.
Running Down a Dream
To that end, you will see what a genius is this week. The Patriots game plan last week was part in preparation for this game. New England did what it needed to to win, but they also set themselves up for the AFC Championship by not dashing their running backs into the steel-cable reinforced concrete (read: steroid-enhanced San Diego Chargers defense) and kept them healthy and rested for the regular-season worst-in-the-league Colts.
That does not mean New England will run first. But they will run.
Belichick will use Corey Dillon and Laurence Maroney in a fashion we haven't seen yet this season. You won't see Dillon for a quarter or a half and then Maroney -- as long as they both remain uninjured. In fact, don't be surprised to see them both out there at the same time at some point, just to create confusion.
And don't forget Kevin Faulk, who always seems to make some kind of miraculous play in a playoff game. He and the others will come out of the backfield on screens and dump passes in another effort to run the ball without really running it and pass it without really passing it.
A lot has been made of safety Bob Sanders's impact on the Patriots running game last time. I didn't see him having the impact intimated by others, but he's been highly spoken about since, so I'm sure Belichick has taken that into consideration and has a wrinkle to account for him. Sanders is listed as "questionable" with a knee injury, but I don't believe anything I read on a Colts injury report.
You Can't Cover Them All
The beauty of having no go-to receiver is that your quarterback, one who thrives on finding the open man, doesn't have to rely on Linus Van Pelt's proverbial safety blanket. And so, while some teams double cover this guy or that, doing so against the Patriots will leave at least one man open, and Brady has been an unprecedented master at doing such.
The key for Brady will be to avoid the mistakes he made last week but not the three weeks before. Whatever happened last week happened last week. Brady has a short memory that way. But he will need to remain patient and not try to force passes. He needs to remember that it's OK to throw a pass away. And no -- absolutely no -- Bledsoe-esque hucks downfield.
Brady making good throws means receivers making good reads, running good routes, and, when Brady is under pressure (implies making the correct read) finding the open spaces.
Expect New England to throw in a few dual tight end sets early on to augment blocking until things open up.
Those tight ends will be important as they seem to be in all big New England wins. Expect to see all three -- Ben Watson, Daniel Graham and David Thomas -- contribute at some point.
You Have to Cover Them All
To beat the Colts, the Patriots must also succeed where Kansas City succeeded in the first half and where Baltimore succeeded for the whole game, and that's keeping Manning and friends out of the end zone.
That means taking away the big-play receivers, Marvin Harrison, Reggie Wayne and tight end Dallas Clark. New England did a fantastic job eliminating San Diego's top receiving threats, but that was the the defensive line doing a phenomenal job up front so the linebackers could concentrate on the running back coming out on routes and the tight end, with of course help from the safeties, who were fantastic against Antonio Gates.
But this task will be fully in the hands (not in the hands -- that's defensive holding) of the safeties and cornerbacks, who have been much better lately, but far from sterling all season.
Manning isn't afraid of the Patriots secondary, and that includes Asante Samuel. While Samuel has 11 interceptions, he takes chances, and he's been burned at very inopportune moments. The rest of the secondary is serviceable, but overmatched, and they haven't tackled well. They're a completely different unit without Rodney Harrison, who broke his shoulder blade on the Colts first series and missed the rest of that game and was subsequently taken out by Tennessee wide receiver Bobby Wade (Do you think the Colts have sent Wade a Thank You card yet?).
Samuel actually did a pretty decent job on Marvin Harrison in the regular season game, but Harrison made that miracle catch in the corner of the end zone. Nothing Samuel can do about that, but lightning rarely strikes the same spot twice.
That edge cuts both ways. Cornerback Ellis Hobbs made a couple great plays, including one spectacular knockdown of a sure touchdown, against the Chargers. It's essential that Hobbs have another game like last week.
Colts coach Tony Dungy is no dummy, so it's likely that Indy has worked on some of the other receivers, planning to make them a bigger part of the Colts strategy. That will make things all the more difficult on the Patriots secondary.
Colts rookie running back Joseph Addai was third on the Colts in receptions during the regular season and he's tied for second in the playoffs. Keep an eye on the screens, especially if the Patriots appear to be playing back to protect against the long ball.
A Little Directly Directed Misdirection
As much as the Patriots will try to confuse Manning (I don't know how well that works), Indy will try to confuse New England's defense. The Colts will run the ball, but probably not well. In the midst of that, possibly even when (if) they're running particularly poorly and the Patriots linemen has fire in their eyes, Addai will take the hand off pitch it back to Manning.
The Colts will definitely run several gadget plays, and New England must be prepared for it. Preparing for the unexpected is always a challenge, isn't it?
Addai and Dominic Rhodes will get their carries, but not many, especially if Indy is playing from behind. New England shut down the Colts running game earlier this year (56 yards on 22 carries). No reason to expect this time will be different.
Special Teams and More
OK, I know you've been waiting for me to mention the Patriots current and former kickers. If it comes down to one of them, the Patriots haven't done a good enough job the rest of the game. Too many expired horses have suffered unnecessary flogging for me to expound any further here.
It will be more important for the rookie to make good kickoffs and not allow any to dribble out of bounds.
And it will be far more important for the Patriots kick coverage teams to help maintain a field-position advantage. The last aid you need to give the Colts is a short field. Terrence Wilkins ripped his season-best 70-yarder against New England. That emphasis is just as strong for the return teams -- dumb penalties could be ruinous, because stupid penalties make bad situations worse, and that leads to poor decisions and mistakes.
Neither team can afford mistakes, but they are unavoidable. Brady threw four interceptions and usually sure-handed Dillon fumbled against Indy this year. That simply can't happen again. New England has been inconsistent protecting the ball until recently (excepting Brady last week), and it is paramount to keep your hands on the ball. The Colts will be actively seeking opportunities if the Patriots offer them.
The officials are the wild card in all of this. There have been some bizarre calls. I stand corrected from what I said earlier this week. Bill Carollo will indeed be the head referee, but his crew will not necessarily be joining him. The conference championship employ the first "all-star" officiating crews of the playoffs. So everything said earlier about how many and what types of calls Carollo's crew made during the season goes right out the window.
So it's impossible to know what to expect, whether they will call a loose game and "let them play," as is typical of the playoffs, whether they'll cave to the Colts early-week propaganda machine. As long as they call it fair -- whatever that is.
Prediction: Patriots, 28 - 23.
Today's game will be broadcast on WBZ-TV (CBS) Channel 4 in Boston. Patriots-hating Jim Nantz will call the play-by-play, and Phil Simms is the color analyst (again).
As usual, while I listen to the hacks on TV, I highly recommend tuning into Gil Santos and Gino Cappelletti on the Patriots Rock Radio Network (WBCN 104.1 FM in Boston -- here is a list of New England radio stations that carry the simulcast.
Poll
Against the Indianapolis Colts (Week 20, AFC Championship), the Patriots will ...
This poll is closed
... win by more than 10.

(6 votes)

... win by 4 to 10.

(14 votes)

... win by 3 or less.

(5 votes)

... lose by 3 or less.

(5 votes)

... lose by 4 to 10.

(18 votes)

... lose by more than 10.

(3 votes)
51 votes total
Vote Now