Like Looking Into a Mirror
Patriots Do Battle with Division Rival
The New York Jets are well on their way to becoming a defensive carbon copy of the New England Patriots. The reason is obvious, and it could be a major key to the third meeting between these two teams in the Wild Card matchup at Gillette Stadium.
Eric Mangini took a lot, mostly knowledge and talent, with him when he took the head coaching job in New York. That's why Bill Belichick wanted Mangini to coach anywhere but there. Mangini has installed a similar system and persona, and New York is clearly benefitting.
In the most recent meeting between the Patriots and Jets, New York appeared to beat Belichick's team at their own game. The Jets got New England to allow them to hang around, and then they took advantage of a somewhat rare mistake by Tom Brady. For most of the game, New York's defense held New England at bay and kept them out of the end zone for more than 55 minutes.
But that was then, and this is now.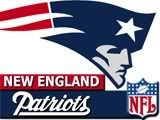 _ _ _

New England Patriots (12-4) vs. New York Jets (10-6)
Sunday, January 7, 1 p.m.
Make no mistake, Mangini will have the Jets ready. But you know what? So will Belichick. And the Patriots will probably be better prepared now than they were then.
Start with defensive end Ty Warren, who has had the best season of his career, but missed that game. As a result, bookend Richard Seymour, who was still hurting from a severe elbow injury, played on the opposite side of his "natural" position. With those two major changes, Vince Wilfork played ineffectively, and Jarvis Green had a poor game. Seymour was non-existent. Mike Wright was still developing.
The defensive line is the foundation of the Patriots defense, and they had an awful game. This time, Wilfork is hurting and has missed the last three games. He is hopeful he will play in this game. If he does, even at less than 100 percent, it changes the dynamics of the game. And if he plays little or none, Wright is beginning to thrive with his increased experience.
If the line can do its job, that allows the linebackers, who had to carry the load last time, the freedom to operate optimally. But gone now is Junior Seau, who was second behind Tedy Bruschi in tackles in that game. However, the linebackers have not been an area of concern with Mike Vrabel playing as great inside as he had been playing outside, and with Tully Banta-Cain progressing very well.
Life Without Rodney
The real concern now is the defensive secondary. The loss of Rodney Harrison is seriously detrimental, not just for his style of play, but because the Patriots secondary will be devoid his field leadership and direction. But, no doubt, they will miss his playing ability. His absence puts more pressure on the other d-backs.
The good news is: James Sanders has played pretty well with all the experienced he's gained in Harrison's mid-season absence, and Ray Mickens has made solid contributions filling in at nickel back, Sanders's usual role.
Of course, Harrison missed the last meeting, and contrary to popular belief, Chad Pennington did not shred the Patriots secondary. Yes, he was 22 of 33, but for just 168 yards. He threw a touchdown, but also an interception (Artrell Hawkins). Laveranues Coles had 5 catches for just 29 yards.
But Pennington is very Brady-like in many respects. He spreads the ball around, uses all his weapons, and rarely makes debilitating mistakes. Pennington completed passes to eight receivers last time.
Offense Will Be Ready
Meanwhile, Tom Brady has been studying film. Lots of film. He's dissected everything the Jets defense did Nov. 12 and everything since. Mangini may have learned a few tricks from the master magician, but the master has been studying too. He and Brady will be prepared, and they may even anticipate possible new wrinkles.
Despite what has been universally called an un-Brady-like game, he was 25 of 37 for 255 yards, a touchdown, and an interception that may have ultimately led to the loss. And a lot of those yards came late with the Patriots playing from too-far behind.
But the receivers began to come together in that game. Corey Dillon had his first really big run (50 yards) of the season, and a less-than-healthy Laurence Maroney carried the ball 12 times.
Dillon and Maroney have played very well down the stretch, and the receivers have .. well .. received contributions from several players, including several unexpected sources, like tight end David Thomas.
Both Teams Have Injuries
New England has a few remaining nagging injuries. Besides Harrison and Wilfork, tight end Ben Watson and third-string running back Kevin Faulk are still listed as "questionable". Watson, with Wilfork, has missed the last three games. Faulk has missed the last week.
Wide receiver Bam Childress is also listed as "questionable".
The Jets, had few key injuries last time. Coles was "questionable" and that may explain his unusually low production in that one. Wide receiver Justin McCareins was hurting then too. This time, New York has 10 players listed as "questionable", including Coles again.
Offensively, starting running back Kevan Barlow is listed as "questionable" with a thigh, but Leon Washington has been running well in his stead. On the line, center Nick Mangold and right guard Brandon Moore are also nursing injuries. That could help New England defensive line put more pressure on Pennington and make it tougher for New York to run.
On the other side, both key members on the left side of the defensive backfield, cornerback Andre Dyson and free safety Kerry Rhodes, are listed as "questionable", both with knee problems. Those injuries, depending on severity, may alleviate some of the pressure on Brady and the Patriots receivers.
Grass Is Always Greener
There's one other major different between that game and this one, regardless of anything else that happens on the field. That's because the difference is the field. Back on Nov. 12, Gillette was covered with a modified sandbox, the middle strip of the field replaced with sod two weeks earlier. Since then, the field has been changed again, this time with FieldTurf installed. The Patriots, 2-3 at home after the Jets game, are 3-0 on the FieldTurf.
I expect New England to come out throwing a lot of short possession-type passes. Get Brady into a groove, take advantage of the injuries in the Jets defensive secondary, loosen up the front seven. Then healthy doses of Dillon and Maroney. If the Patriots gain an early advantage, expect them to become methodical.
Mangini and Pennington will try to take advantage of the weak Patriots secondary, whether by pass or penalty. If New England's d-backs haven't become much better tacklers in the last couple weeks, that could be trouble. If Wilfork plays, Pennington should be under significant pressure, and New York will have a hard time running.
If, somehow, the Jets grab a lead, New England needs to resist the temptation to adpot a pass-only offense. Forget the receiver screens and the deep sideline routes. Tight end and running back screens and draws will be effective against Jets blitzes.
The referee for the game is Bill Vinovich, a former member of Ed Hochuli's crew. Serendipitously, talking about carbon copies, Vinovich and his crew are near duplicates of Hochuli and his crew. They call an above average number of penalties (the called 19 in the Patriots game at Cincinnati, assessing 7 against New England and 9 against the Bengals), and they rarely overturn a challenge (just 4 reversals in 17 challenges).
Prediction: Patriots, 24-17.
Today's game will be broadcast on WBZ-TV (CBS) Channel 4 in Boston. Jim Nantz will call the play-by-play, and Phil Simms is the color analyst.
However, I highly recommend tuning into Gil Santos and Gino Cappelletti on the Patriots Rock Radio Network (WBCN 104.1 FM in Boston -- here is a list of New England radio stations that carry the simulcast.