Heading to the Steamy South
Patriots Seek 3-0 Division Record
In the Tom Brady Era, New England is 11-2 (not including the game Drew Bledsoe and was injured) against the New York Jets and 12-1 against the Buffalo Bills. But against the Miami Dolphins, the Patriots are just 7-5 with one win and one loss every year except 2003, when New England won both games.
Four of those five losses have been in Miami, and only two have been by fewer than 10 point (including one of the home games). In games played in Miami during the months of September and October, New England is 1-13, winning only the last meeting (Oct. 19, 2003), 19-13 in overtime on that memorable Brady to Troy Brown bomb.
Clearly, the Patriots do not typically have fun in Florida. (Well, there was that little game in Jacksonville a couple years ago.)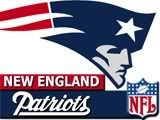 _ _ _

New England Patriots (6-0) @ Miami Dolphins (0-6)
Dolphin Stadium, October 21, 1 p.m.
One theory -- a pretty valid one -- says New England has as tough a time playing in Miami early in the season as the Dolphins have playing in Foxboro late in the season. It's the weather, stupid.
Tomorrow's weather will be brutal. Isolated thunderstorms may threaten the game. That's because temperatures will be in the mid-80s and humidity as high as 70 percent (and a dew point in the mid-70s). They're going to be pounding the sports drinks.
The good news for Patriots fans is that it's been unseasonably warm in these parts, and the weather might not seem so oppressive this time.
Meanwhile, Sunday marks the return to Miami for wide receiver Wes Welker and running back Sammy Morris. Morris will be out after having a couple players fall on his chest against Dallas last Sunday. Welker, who killed the Patriots last year, is sorely missed in Miami this year.
In a surprise move, the Dophins traded starting receiver Chris Chambers to San Diego for a 2nd-round draft pick, an indication that Miami may be prepared to give up on this season altogether. The Dolphins today put quarterback Trent Green on injured reserve, leaving the team in the hands of Cleo Lemon and rookie John Beck. Their starting receivers are now Marty Booker and rookie Ted Ginn Jr., who is also Miami's kick and punt returner. No pressure or anything. That's a big load for a rookie to shoulder, and Miami is taking a huge injury risk with their first-round draft pick.
And that's to say nothing of the Jason Taylor trade rumors.
Of course, the Dolphins also have Ronnie Brown who leads the league in yards from scrimmage (882), is third in the league in rushing with 526 yards, and is eighth in rushing yards per game (87.7). Brown is equally lethal out of the backfield; he leads Miami in receptions. Brown made his way onto the injury report Friday with an undisclosed foot ailment.
But overall, Miami is a team in turmoil, and New England, barring a couple key injuries, is a team on a roll.
The Patriots on Defense
New England's defense will aggressively attack Miami in a similar manner in which the Patriots attacked St. Louis in Super Bowl XXXVI. Someone will hit Ronnie Brown on every play, whether he has the ball or not. They won't focus on him solely, because they have to be wary of the play-action pass. But if Brown tries to come out of the backfield, whether he's carrying, faking or going out on a passing route, someone is going to nail him.
That will force Cleo Lemon to throw to Marty Booker, who is third on the team in receptions (with 20, behind Brown with 34 and former Dolphin Chambers with 31). Ginn, if he's the receiver of the future and about to take on a suddenly much larger role, has just 3 receptions this season. Miami may choose to use Ginn as a receiver, but then they may have a different punt/kick returner. Or they may keep Ginn returning on special teams and try to work in another receiving target. It's just that the Dolphins don't really have any.
This may become an advantage for Miami, because it will make it more difficult to game plan. The Dolphins right now are unpredictable. Expect them to try all manner of trick plays, trying to find the right trick at the right moment.
Like Tony Romo of Dallas, Lemon has never played against a Bill Belichick defense, and he can expect to see things he maybe hasn't seen before. Even so, the Patriots will probably play it pretty straight, and try to prevent Brown (or anyone else) from breaking a big play.
The Patriots on Offense
Statistically, the Patriots will have to be careful passing against the Dolphins because they boast the No. 6 defense against the pass. But, it turns out, that Miami is 6th in passing defense because the Dolphins are giving up utterly silly numbers on the ground -- 168.5 yards per game (31st).
It's not all as good as it sounds, because New England will be without workhorse Morris, and season-opening starter Terry Glenn .. er, I mean Laurence Maroney .. still isn't 100 percent, nursing an interminable groin strain. Whether Maroney plays or not, the Patriots should have enough success with Kevin Faulk (assuming he doesn't get hurt) and Kyle Eckel to keep Miami honest and to open things up for Brady and company.
New England will also be without tight end Ben Watson, who with Morris was injured against Dallas. Kyle Brady is enough of a threat that Miami cannot ignore him. Nor can they ignore Randy Moss, Donté Stallworth and Welker. Moss has more receiving touchdowns (8) than all of Miami's receivers (7).
And with Miami ranked 29th in points allowed (30.3 per game), it's hard to believe they'll find a way to stop the Patriots offense, who leads the league scoring 38.3 points per game.
But it is difficult to predict the ebb and flow of this game. With Miami's trade and injuries, and with New England's injuries, there's hardly any telling what kind of game plan either of them will employ. I expect New England will come out spread wide to soften up the line for Faulk. If Maroney is ready, there's more of a chance they'll run a little more.
Other Factors
With rare exceptions, Miami's return teams don't scare many people. The Patriots have had a few lapses, but their coverage has been generally solid. Meanwhile, Jay Feely is 12 for 12 on field goals.
Pete Morelli will be the head referee. According the The Boston Globe's Mike Reiss, Miami is the fourth most penalized team in the league this season (7.1 enforced penalties per game). New England is seventh least penalized (4.3).
Remember, New England, while undefeated and utterly hated, will get every team's best game. Miami plays them tough every year as it is. It should be interesting.
Prediction: Patriots, 35-13.
Today's game will be broadcast by CBS on WBZ-TV (Channel 4) in Boston. After being tortured with Jim Nantz and Phil Simms last week, Greg Gumbel and Dan Dierdorf will be a respite if not an outright pleasure.
Even so, I recommend you turn down the TV and tune in Gil Santos and Gino Cappelletti on the Patriots Rock Radio Network (WBCN 104.1 FM in Boston -- here is a list of New England radio stations that carry the simulcast.
Poll
Against the Miami Dolphins (Week 7), the Patriots will ...
This poll is closed
... win by more than 10.

(17 votes)

... win by 10 or less.

(3 votes)

... lose by 10 or less.

(0 votes)

... lose by more than 10.

(3 votes)
24 votes total
Vote Now