Patriots Approach Halfway Point
Redskins Are Second NFC East Opponent
Prior to New England's Week 6 matchup against Dallas, the Patriots had never beaten the Cowboys in Dallas, and they were 2-7 overall against that NFC East team. Tom Brady had faced them just once, beating them 12-0 in Gillette Stadium in 2003.
The Patriots are 1-7 against Washington, having beaten them in their first meeting in 1972. Brady-led New England lost to the Redskins, 20-17, in 2003. Washington remains the sole team, besides his own, that Brady has not beaten.
In that late September matchup 4 years ago, Washington rushed out to a 20-3 lead only to see New England score 14 unanswered points and threaten to at least tie it with less than 2 minutes left. The Patriots final drive stalled, and New England fell to 2-2, losing it's last game until the following Halloween.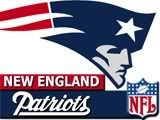 _ _ _

New England Patriots (7-0) vs. Washington Redskins (4-2)
Gillette Stadium, October 28, 1 p.m.
The game is billed as New England's No. 1 offense against Washington's No. 5 defense. That discounts the other half of the game, but we'll get to that.
Outside of Washington's 34-3 win over Detroit, a team no one can figure out, the Skins have three wins over Miami, Philadephia and Arizona by a total of 13 points. Washington is in a win-one, lose-one pattern going back five weeks, but they're almost entirely healthy, so they will be brining their best game to Foxboro.
The Patriots on Defense
The part the analysts have conveniently left out is that this half of the game pits Washington's No. 25 offense against New England's No. 4 defense. The Redskins are 22nd in offensive scoring (22.3 points per game), while the Patriots have faltered, again mostly for laying back in the second half, and are ranked 15th in scoring defense, allowing 17.1 points per game.
Jason Cambell is the fifth opposing quarterback this season seeing a Bill Belichick for the first time. Besides the Detroit game, where he compiled a 125.3 passer rating, his best rating was against Philadelphia when he posted a 75.2. He has three ratings this season in the mid- to low-70s and two in the mid-50s. He has 5 touchdown passes and 5 interceptions.
Needless to say, Washington will be running the ball, and that may be one reason the Patriots chose to activate defensive end Richard Seymour for today's game. The Patriots defense is among the league's best, but they have struggled some against the run, qualifying that with the Patriots, nursing big leads, have allowed teams to run the ball in the second half all season.
Seymour's replacement, Jarvis Green, has done an admirable job, but he is not known to be the run stopper Seymour is. The question is whether Seymour is really ready to contribute and how much can he really be expected to play after just a few practices.
Expect the Patriots to adhere to the cliché: Stop the run and force the opposing quarterback to beat you. While New England will throw different looks at Campbell, it's likely Washington will keep the ball on the ground and be very selective choosing opportunities to pass, as long as it's close. Otherwise, there will probably be a lot of Patriots in the area of the line of scrimmage.
The Redskins have a serious one-two punch in Clinton Portis and Ladell Betts, but Washington is just 16th in rushing yards per game (114.7) and 24th in yards per carry (3.6) with Portis accounting for more than half the entire team's carries and averaging 3.9 yards per attempt. That's likely because teams load up to box because they little fear Campbell's ability to beat them.
The Patriots on Offense
The Redskins are very good in both main phases of defense. Washington ranks fifth in rushing defense and eighth in passing defense. They are plus-2 in turnover differential, and Andre Carter is among the league sack leaders with 5.0. As usual, the task of protecting Brady from a team's sack leader falls to Matt Light, who has helped contain the likes of Jason Taylor and DeMarcus Ware already this season.
With second-string running back Sammy Morris almost guaranteed on the sideline, the Patriots will probably mix Kevin Faulk in with Laurence Maroney and attempt to force Washington to respect New England's running game. That will be key in keeping the Redskins from pressuring Brady too much, and Brady will need time against probably the best secondary he's faced this season.
The Patriots will probably actively change up offensive formations and may even run a couple of gadget plays as they did against Dallas just to keep Washington from teeing off at the line. New England will probably also employ max protection and you may see the jumbo set return. That will require the services of an offensive lineman taking position as a tight end with Ben Watson likely sitting this one out.
New England will probably mix up the run and pass and a lot of the pass plays will probably be possession-style to get Washington to cheat towards the line. After that, a couple deep attempts will plan uncertainty in the Redskins and while they try to cover Randy Moss deep, Brady will go to work with Donté Stallworth, Wes Welker and Faulk.
Washington may try to concentrate more on Welker, knowing how Welker has killed other teams, especially if they're able to put consistent pressure on Brady. That means the pass blockers will have to give Brady a little time for Moss to get open and force the Redskins to back off and cover deep.
Other Factors
Washington place kicker Shaun Suisham has been inconsistent, especially from longer distances, so New England will want to keep the Redskins out of the red zone, more than they have anyway. Washington's return game is about average, but they have big play capability.
Larry Nemmers is today's head referee. Nemmers's tenure is a long one. He joined the league in 1985 and has been a head official since 1991.
After a couple days of rain, it's sunny in Foxboro and temperatures at game time should be in the mid-50s. It will cool off quickly when the sun sets, and it could be 40 by game's end. The chill will be enhanced by a kickoff wind of 20 mph, which will die down a little to about 15 mph later.
Notes: Washington is the team with the longest span of time since the Patriots last beat them (1972). Next are the New York Giants, who the Patriots have not beaten since way back in 2003, the last time they played each other.
Prediction: Patriots, 27-16.
Today's game will be broadcast by Fox on WFXT-TV (Channel 25) in Boston. With Joe Buck calling the World Series, Kenny Albert calls the play-by-play and Troy "V8" Aikman provides color analysis. Pam Oliver asks coaches, "What did you think about the first half?" on the sideline.
I recommend you turn down the TV and tune in Gil Santos and Gino Cappelletti on the Patriots Rock Radio Network (WBCN 104.1 FM in Boston -- here is a list of New England radio stations that carry the simulcast.
Poll
Against the Washington Redskins (Week 8), the Patriots will ...
This poll is closed
... win by more than 10.

(12 votes)

... win by 10 or less.

(3 votes)

... lose by 10 or less.

(0 votes)

... lose by more than 10.

(1 vote)
16 votes total
Vote Now