Browns Come to Town
Disciple Leads Belichick's Old Team
Don't look now: It's the dreaded "trap game."
OK, you can look. October is the perfect month for a "trap game," but closer to Halloween would be even more appropriate; because, like the witches and mummies and goblins of that bizarre "holiday," trap games don't exist.
Well, not in New England. Not while Bill Belichick is head coach.
Rarely are Belichick and his staff taken by surprise. Rarely do they not have the Patriots prepared and focused. We've seen that a couple times already this season and several since the turn of the millennium.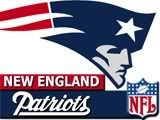 _ _ _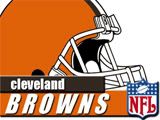 New England Patriots (4-0) vs. Cleveland Browns (2-2)
Gillette Stadium, October 7, 1 p.m.
Part of today's "trap" is that one of Belichick's friends -- a member of "The Triumvirate" -- coaches the team that's coming to town. Romeo Crennel was Belichick's defensive coordinator for New England's three Super Bowl victories. The Browns finally offered Crennel a head coaching job after that third title, a position many people believe was long overdue.
To be kind about it, Crennel's tenure in Cleveland has been bumpy, but the Browns have surprised more than a few people this season with wins over division foes Cincinnati and Baltimore. Cleveland has lost only to Pittsburgh, 34-7, on opening day and to Oakland, 26-24, on that "freeze-the-kicker" incident, without which the Browns would be 3-1.
And so the trap is laid. Cleveland, a team with low preseason expectations but with a very close to 3-1 record, comes to Foxboro, the home field of a team that's cutting a swath through the NFL like Sherman through Georgia. The latter team also has a highly anticipated matchup with a similarly, currently undefeated team next week; and, theoretically, that could distract them from paying attention to this week's visitor. Add in the former coordinator's first meeting with his old boss, and the national media has another storyline by which to apply their incessant torture methods.
OK. Let's talk football.
The Patriots on Defense
Cleveland's offense has changed dramatically since the ouster of quarterback Charlie Frye (still not sure why Seattle would give up even a 6th-round pick for Frye) and Frye's replacement by surprising Derek Anderson. It's a turnaround somewhat similar to what New England fans experienced in 2001. Regardless whether you buy into that (some New Englanders refused to buy it even through a second Super Bowl) Belichick's staff is preparing today's Patriots as though that's the case.
The Browns have been successful rushing and passing. Running back Jamal Lewis is averaging 4.9 yards per carry, but that's primarily due to his 216-yard performance against Cincinnati when he averaged 8.0 yards per carry in that game alone. Even so, Lewis has periodically throughout his career, shown a propensity to have huge games and wreak havoc on opposing defenses. As a team, the Browns rack up 114.8 yards per game on the ground, good for 15th in the league.
New England, however, allows a paltry 69.8 rushing yards per game (3rd), and the Patriots have allowed just Marshawn Lynch to scamper into the end zone. New England's front seven have been virtually impenetrable. That status will be challenged by a team that can throw as well as they can run.
Anderson's main targets are tight end Kellen Winslow (20 receptions) and wideouts Braylon Edwards (18) and Joe Jurevicius (11). Lewis is fourth on the Browns with 4 catches. The talents of Winslow and Edwards are unquestioned, and Jurevicius is as dangerous as the Bengals T.J. Houshmandzadeh for a third option, but Anderson's ability to find the open man is unknown, and New England will test him.
Last week against Cincy, the Patriots blanketed Chad Johnson and forced Carson Palmer to accept short passes to Houshmanzadeh. Palmer had trouble finding anyone else, as the Patriots pressure at the line of scrimmage left him little time to make decisions -- not to mention making it virtually impossible for the Bengals to run. If New England is able to contain Lewis on the ground, Anderson should face a dilemma similar to Palmer's, especially since opposing quarterbacks are averaging a 75.3 passer rating.
Anderson has had success throwing over the middle, especially against blitzing linebackers. New England will need to pressure Anderson without blitzing and make sure the middle of the field is covered.
The Patriots on Offense
Cleveland thus far has not displayed an opportunistic defense. The Browns have sacked opposing quarterbacks just 4 times, and they have only 3 interceptions. They do, however, have two more forced fumbles (7) than the Patriots.
The Browns' apparent lack of pressure on the quarterback and the stellar play of New England's offensive line should combine to provide Tom Brady time to pick apart Cleveland's secondary. The Browns are ranked 30th in the league in pass defense, allowing 267.5 yards per game, and Cleveland is 6th worst in opposing passer rating, allowing quarterbacks to post an average 102.1. Even should the Browns contain Randy Moss, the Patriots just have far too many receiving weapons for Cleveland to cover them all.
Likewise, Cleveland is allowing 160.0 yards per game on the ground, including a per-rush average of 5.0 yards. Thanks to last week's steamrolling of Cincinnati, Sammy Morris is averaging 5.0 yards per carry. Both he and Laurence Maroney have 54 carries on the season. Maroney has 16 fewer yards than Morris's 268, and he's averaging 4.7 yards per carry. (By comparison, Cleveland's No. 2 rusher is Anderson with 7 carries, though Jason Wright has 43 yards on 4 attempts.)
As well as the Patriots offensive line has been protecting Brady, they've been opening huge holes -- well, compared to past seasons -- for Maroney and Morris. Maroney, who sat out against the Bengals and remains listed as questionable with a strained groin, still needs to learn to hit the hole at full speed instead of trying to pick his way through the line, but he should find room to run today.
Other Factors
Cleveland's Josh Cribbs returns both punts (just 3 this season) and kickoffs (16). Quite a disparity. Cribbs ranks third in the league with 34.3 yards per return, including a 99-yard touchdown return (Ellis Hobbs is fourth with a 33.4 average. He leads the league with 14 returns of 20-plus yards and is tied with three of 40-plus. That means the Browns may have better starting field position that past Patriots opponents.
The rest of Cleveland's special teams are pretty average. Punter Dave Zastudil is questionable with a back strain. Kicker Phil Dawson is consistent, but he missed practice Friday due to a "player decision."
Rain has cleared the area and there should be breaks in the clouds by game time, though a small chance for rain remains. The field may remain damp. Temperatures are expected to be in the mid-60s, and a light breeze should subside during the game.
Walt Coleman is today's head referee. Coleman has not called a Patriots game this season. His last Patriots game was the Patriots 17-14 win at Chicago last November (Week 12).
Prediction: Patriots, 35-16.
Today's game will be broadcast by CBS on WBZ-TV (Channel 4) in Boston. Bryant Gumbel gives the play-by-play, while Dan Dierdorf provides the color analysis. This team called the Patriots preseason game at Carolina.
I recommend you turn down the TV and tune in to Gil Santos and Gino Cappelletti on the Patriots Rock Radio Network (WBCN 104.1 FM in Boston -- here is a list of New England radio stations that carry the simulcast.
Poll
Against the Cleveland Browns (Week 5), the Patriots will ...
This poll is closed
... win by more than 10.

(6 votes)

... win by 10 or less.

(2 votes)

... lose by 10 or less.

(2 votes)

... lose by more than 10.

(2 votes)
12 votes total
Vote Now