Let Freedom Ring
No Brotherly Love Lost Here
After the videotape scandal, Philadelphia Eagles quarterback Donovan McNabb joked (allegedly) "But maybe we can get our rings back."
Back from where, I don't really know. You'd have to have one first. Reminded so, McNabb replied, "That's right. Maybe we can get the real one."
At 5-5, it's not looking good, especially with McNabb probably sidelined with an ankle injury and a thumb injury. It didn't really look too good before that either.
The Eagles are inconsistent at best. As Bill Parcells said, "You are what you are," and the Eagles are a .500 team, beating mostly bad teams and losing to mostly good ones.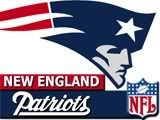 _ _ _

New England Patriots (10-0) vs. Philadelphia Eagles (5-5)
Gillette Stadium, November 25, 8:15 p.m.
Most recently, Philly held on for a 17-7 win (at home) against a winless team starting a rookie quarterback for the first time, a quarterback playing his first downs since preseason, and a team New England beat 49-28 (though it was hardly that close).
Prior to that, the Eagles beat a failing Washington team and got hammered by Dallas (at home).
But Philadelphia is 3-2 on the road, having beaten the Jets, 16-9, Minnesota, 23-16, and Washington.
The Patriots last played Philly in Super Bowl XXXIX, a 24-21 Patriot win. Prior to that, New England beat the Eagles in Philadelphia in September 2003. There were also two losses in Pennsylvania during the 1990s, and the last time the Eagles visited Foxboro, they won 34-31 in overtime.
With a win, New England will clinch the AFC East division title.
Patriots on Offense
The Eagles are among the worst in the league in forcing turnovers with just 5 interceptions and just 6 fumbles. Philly's defense likes to blitz, blitz, blitz, and they are in the top 10 in sacks, but the lack of turnovers means more time on the field and fewer good chances for the offense.
Meanwhile, Tom Brady has thrown just 5 interceptions (one by Matt Cassel), and the Patriots have fumbled just 4 times (3 by Brady, 1 by Ellis Hobbs on a kick return).
Let's get back to the blitz. It's hard to imagine a situation where the Eagles blitz and leave their defensive backs one-on-one with the likes of Randy Moss, Wes Welker, Donté Stallworth, Ben Watson, Kevin Faulk, and be successful. Brady reads blitzes like large type Readers' Digests, and he's among the best finding the open man or defensive mismatch.
The Patriots line, including blocking tight ends and running backs, have been absolutely masterful protecting Brady, allowing just 10 sacks in 10 games (2nd in the league). The "put pressure on Brady" theory has been defeated time and time again, more so now that he has weapons.
But an eagle is unlikely to change its hunting style, and these Eagles are less likely to change their defensive style, since they really haven't regardless of the opponent. Look for New England try to beat the blitz as they did against Indy with delayed draws and short passes and screens.
In two games against Philadelphia, Brady is a combined 53 of 77 (68.8 percent) with 5 touchdowns, zero interceptions and a passer rating of 107.7.
Patriots on Defense
Whether or not McNabb plays, the Patriots will play run first. In the unlikely even that McNabb takes the field, he won't be much of a threat to run, and he's been ineffective anyway. Philly's real weapon is running back Brian Westbrook, who leads the league in total yards from scrimmage with 1,367. Westbrook is as good a runner as Laurence Maroney, and as good a receiving back as Faulk.
Expect New England to play Westbrook much as they did Marshall Faulk in Super Bowl XXXVI. (I seem to say that a lot, but, y'know, it works). The Patriots will have someone on Westbrook on every play.
McNabb, in his two losses to New England, is 48 of 97 (49.5 percent) with 3 touchdowns, 5 interceptions and a passer rating of 55.5.
If A.J. Feeley gets the start, and he very likely will as much due to the above stat line as McNabb's injuries, as Jason from Bleeding Green Nation noted, the Eagles tend to run the ball more with Feeley behind center.
That's fine, because rumors that New England is weak against the run is based on incomplete information. Sure, the stats say the right side (left of the offense) is soft, but that doesn't take into account the eight-plus games New England played without Richard Seymour and the "run prevent" defense the Patriots employ late in games with big leads.
Philly running to the left may be tougher because tackle Tra Thomas has missed extensive practice time because of an illness and left guard Todd Herremans is nursing a knee injury.
All things considered, the Eagles will probably try some different things and will very likely run gadget and trick plays in an effort to force New England to expect the unexpected.
Other Factors
The Eagles rank 27 in punt returns and 29th in kick returns with Reno Mahe handling a majority of both. They have no returns for touchdown and just 2 punt returns of 20 yards or more.
Philly kicker David Akers is usually reliable, but he's missed 5 of 23 this season (only 2 of 7 from beyond 40 yards). He is in the bottom third in kickoff distance, and the Eagles kick coverage is just average.
Weather is turning more seasonable, and the temperature at kickoff should be in the mid 30s with a moderate breeze, lowering wind chills to the upper 20s. No precipitation is expected.
Sunday night's head referee is Gene Steratore, a second-year head official who started as a field judge and has been an NFL official since just 2003.
Prediction: Patriots, 35-10.
Today's game will be broadcast on WHDH-TV (NBC) Channel 7 in Boston. Al Michaels presents the play-by-play and John Madden provides the color analysis. Andrea Kremer reports from the sidelines. Last week's broadcast, during which I don't think Michaels watched a single play live, was intolerable.
Do yourself a monumental favor. Turn down the TV and tune in to Gil Santos and Gino Cappelletti on the Patriots Rock Radio Network (WBCN 104.1 FM in Boston -- here is a list of New England radio stations that carry the simulcast.
Poll
Against the Philadelphia Eagles (Week 12), the Patriots will ...
This poll is closed
... win by 10 or less.

(11 votes)

... win by more than 10.

(83 votes)

... lose by 10 or less.

(7 votes)

... lose by more than 10.

(0 votes)
102 votes total
Vote Now