Heading Into Hostile Territory
The Battle of Undefeateds, Part II
We've been here before.
Week 1: A road trip to New York. The Jets were a playoff team last year. The guy the New York media dubbed "Mangenius", stolen from the hated Patriots in a coup like none other, had a year under his belt and some new hype-round draft picks. The Jets were going to put a hurtin' on their division rival, especially with all the "Hug-gate" overhype that you always find in New York.Result: Patriots, 38-14.
After the game, the loser found an excuse -- "The Patriots are doing what most other teams are doing!"
Week 2: The Chargers were coming to Foxboro, and they were going to exact revenge so sweet. The "better team" in last year's AFC Divisional Playoffs was going to show that the Patriots were still a fluke after 6 years of being called such. San Diego was universally dubbed "the most talented team in the league." Surely, they wouldn't take a beating as the Jets did. Result: Patriots, 38-14.
Now that the Chargers are 4-3 and beating up on teams (but not running up the score), the national media says they're not the team the Patriots beat back then.
Week 3: Few people, if any, expected Buffalo to put up much of a battle, and new injuries spelled doom -- at least for that game. Result: Patriots, 38-7.
Outside of New England and Pittsburgh, the Bills are 3-2 and lost to Dallas by just 1 after blowing an 8-point lead in the final minutes. But they're held as an example of the easy schedule the Patriots have played.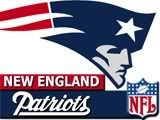 _ _ _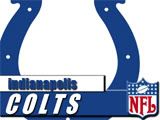 New England Patriots (8-0) vs. Indianapolis (7-0)
RCA Dome, November 4, 4:15 p.m.
Week 4
: The Bengals admittedly didn't have a good defense (especially since most of their linebackers were out with injuries -- two more got hurt during the game), but surely their high-powered offense would be able to score on New England's "lucky" defense.
Result:
Patriots, 34-13.
Cincinnati who, like the Jets, had much higher preseason expectations, has no defense, and that accounts for their 2-5 record. But the high-powered offense looked impotent.
Week 5: Ah, the Browns were an up and coming team with wunderkind quarterback Derek Anderson was tearing up opposing defenses, and Bill Belichick protégé Romeo Crennel certainly would know what to expect and, being Belichick's defensive genius left hand, would have some surprises ready for Tom Brady and company. Result: Patriots, 34-17.
If Jamal Lewis didn't get hurt on his first carry of the game, the outcome may have been different. The surprising 4-3 Browns are also held up as an example of the Patriots easy schedule -- as is every team they played so far, but somehow they all (except Buffalo) should have beaten or been very competitive with New England.
Week 6: The Battle of Undefeateds, Part I. New England had never won in Dallas before (of course, they had never played there with Tom Brady before). The Cowboys had the No. 1 rated offense in the league, and they were No. 8 defensively. Tony Romo is one of several quarterbacks labeled The Next Tom Brady. The Cowboys also have Terrell Owens, and the Patriots would have as hard a time with him as Dallas would have with Randy Moss. And DeMarcus Ware would live in New England's backfield. This would be a close game, the media said, and Dallas had an excellent chance to win. Result: Patriots, 48-27.
After the game, there's a worldwide outcry as people that kick dogs are shocked when the dog finally bites back. A third-rate receiver from Dallas says the Patriots defense isn't that good. With all due respect, of course. No one would ever say anything bad ("Not that they don't deserve!") about the Patriots. Nor would they mention the last touchdown was scored on a running play by the fourth-string running back.
Week 7: Virtually no one bought the "Miami is dangerous at home when New England visits in September and October" routine, but it was considered. Result: Patriots, 49-28.
Waaah! One of the best teams possibly ever scored a lot of points on one of the worst possibly ever! That's never happened before! Besides, the Patriots were passing in the fourth quarter (No mention that the fourth-string running back scored at the end of the previous week)!
Week 8: Ah ha! The Patriots will get theirs this time! Washington has the No. 5 defense in the league. Plus, the Redskins were heading into their bye week and they'd lay it all out on the line. And Washington had played higher quality opponents than New England. They'd definitely be ready! Result: Patriots, 52-7.
And you thought they cried after the Miami game? Too bad the league's No. 5 defense couldn't stop the second-string quarterback from scrambling 15 yards for a touchdown. No mention that it's the defenses job to prevent that.
Despite injuries to key players before and during the season, and without (to this point) the luxury of a recuperating bye week, New England has dusted the league. And now they head again into hostile territory for The Battle of Undefeateds, Part II (among other mindless monikers), marking the first time ever two teams with records of 7-0 or better have met.
The Patriots on Defense
"The Colts are familiar with this defense," I heard one pundit say.
You mean the defense that was missing Rodney Harrison the last three meetings (all Colts wins, previously all losses when Harrison did play)? You mean the defense that was missing Junior Seau in the AFC Championship when Indy tight end Dallas Clark torched New England linebackers Eric Alexander and Tully Banta-Cain for monster second-half numbers?
Unlike past seasons, when Marvin Harrison was 100 percent healthy, the Colts passed far more than they ran the ball. The danger was always Peyton Manning throwing to Harrison and Reggie Wayne (or his predecessors) or the tight end in the slot.
For the first time in 10 years, Harrison isn't there (as much) for Manning. Injury and age are catching up to him, and Manning has made Wayne is primary target. Because of that, the offensive strategy has changed pretty dramatically. The Colts run far more often and more effectively than they have in the past.
Indy is No. 5 in rushing yards (140.3 yards per game) and not in the top five in passing (6th, 258.7 ypg).
As much as that has to do with the lack of Harrison (not that personnel make a big difference, as any Colts fan will tell you) it has maybe more to do with the emergence of running back Joseph Addai who has raised his level of play to among the best cutback runners in the league. Addai can do it at the line and in the open field, and he picks up a lot of yards other backs miss.
That being the case, New England will modify its usual "Stop Peyton" defense to put the breaks on the Indy running game with a secondary goal of preventing big plays.
The Patriots front seven are the key to the game, and they will have to be versatile. The good news is that defensive tackle Richard Seymour got some tune-up time last week, and while he may not be 100 percent in midseason form, he should be better than stone cold.
Seymour (if he starts), nose tackle Vince Wilfork and defensive end Ty Warren need to maintain position along the line, penetrate, and give the linebackers room to make tackles. The linebackers need to be aggressive while being cautious not to over pursue Addai.
It sounds easy, but the Colts offensive line is one of the best (they have allowed just 5 sacks), not the least of which is because they hold a lot, especially inside the shoulder pads (see Addai's final touchdown in the AFC Championship game). In their "new" offense, Indy will try to get New England to play run and then open up the passing game.
Despite New England allowing teams to run the ball late with games' outcomes decided, New England is percentage points behind fifth-ranked Dallas in rushing yards allowed with 87.0 per game. The Patriots will need to keep Addai in check and force the Colts to abandon the running game so they can concentrate on defending Wayne and Clark.
Defend Wayne and Clark they must, especially if Harrison sits out. Besides those three, Addai, rookie receiver Anthony Gonzalez, and tight end Ben Utecht are mere afterthoughts in the Colts passing game. Unlike last January, when Alexander and Banta-Cain were tasked with containing Clark, the job this time will be shared by Thomas, Seau and Harrison -- the three guys who were not options then.
While the Colts have allowed few sacks, the Patriots defensive improvements have led to 11 interceptions (2nd in league) and 22 sacks (5th). Also, briefly, backup running back Kenton Keith has played well in relief of Addai, but he's not nearly the threat.
The Patriots on Offense
I heard someone (no names) say that the Patriots have had great success this year because they have been running the Colts offense. I don't know that I've ever heard something more ludicrous.**
New England has buttered its bread over the last several years with four- and five-wide sets, often with one back or an empty backfield, and then with tight ends in to block and run routes. This year, we've seen dual-back sets that we haven't seen in years, and the receivers line up much as they always have. It's just that they're orders of magnitude better than previous Patriots receiving corps.
For all the talk of New England passing and passing and passing, the evidence refutes it. The Patriots are 4th in rushing attempts and just 14th in passing attempts, and with all the allegations of passing late in the game, the rushing attempts aren't just garbage time clock-killing.
With Sammy Morris gone for the season, the Patriots will rely on Laurence Maroney to carry the majority load, and he's looked good the last couple weeks after returning from a multi-week groin strain. Hedging their bets, expect Kevin Faulk to get his share of touches and Heath Evans to make a few appearances, even with the game in the balance.
While improved over their last-in-the-league status in rushing defense last year, the Colts are still vulnerable on the ground. They are tied for 13th in the league, allowing 107.4 yards per game. The Patriots, who are 4th in the league with 135.8 yards gained per game (and that with all these interchanging backs) will run early to soften up the defensive line and get the Colts defensive backs to cheat toward the line. If that sounds familiar, it's because the Patriots have employed that strategy several times this season.
Being indoors, if New England has success on the ground, especially against the extra nickel back, that will really open up the passing game. Brady has experienced phenomenal success indoors, and he's never had at his disposal an arsenal even close to what he has now.
The Colts could hardly cover -- and in some cases didn't -- Reche Caldwell, Jabar Gaffney and Ben Watson in January. If Watson is available at all, after missing two games due to another dirty play by the Cowboys' Roy Williams, he won't be 100 percent and won't be the threat he normally would be otherwise.
That's OK, because Kyle Brady has shown himself to be a more than capable blocker and efficient receiver. Of course the monumental difference is that Caldwell, Gaffney and Troy Brown have been replaced by Randy Moss, Donté Stallworth and Wes Welker. Moss has shredded defenses and all manners of coverage, and when he has been double-covered, Brady has had no trouble finding Stallworth, Welker, Faulk, the tight ends, backup receivers and other running backs.
But the Colts have the No. 1 passing defense in the league, allowing a paltry 165.4 yards per game -- not that Vince Young, Matt Schaub, Jay Cutler, David Garrad, Quinn Gray, David Carr or Vinny Testaverde are among the most feared quarterbacks in the league, and none of them have a complement of receivers such as the Patriots'. Incidentally, the Colts have injured the last two starting quarterbacks they face, and they weren't late in the fourth quarter. Make no mistake, Indy will be gunning for Brady.
As I've said about other defenses this season, the Colts should not blitz or employ extra pass rushers to pressure Brady, especially since the Patriots have allowed just 8 sacks themselves. That leaves receivers open, and while Indy's undersized pass rushers are quick, Brady has been able to get rid of the ball quickly when necessary and find the open man.
Dwight Freeney is at the top of his overpaid game, but Matt Light played well against him last season. (The Colts have just 12 sacks this season, 4 of them Freeney's.) If the Indy tries to apply pressure and the offensive line can still give Brady time, he should be able to pick apart Indy's cover-two/three. Brady is leading the league in virtually every passing category, and the Patriots are the only team averaging more than 300 yards passing per game.
Other Factors
Here are a couple more stats:
Points Scored:
Patriots, 1st, 41.4 ppg
Colts, 3rd, 32.0 ppg
Points Allowed
Colts, 2nd, 14.6
Patriots, 5th, 15.9
Indy has a respectable, but not fearsome, return game. The Colts are middle of the pack in both kick returns (14th) and punt returns (16th) with T.J. Rushing assuming primary duties for both. They have just one kick return of 40-plus yards. The Patriots are No. 12 in kick return coverage (based on average return) and have allowed no touchdowns.
Meanwhile, New England leads the league in kick return average (with Ellis Hobbs, Welker and Willie Andrews) with two touchdowns scored and one additional return of more than 40 yards, but the Patriots are merely pedestrian returning punts (entirely Wes Welker) The Colts are 21st in kick return coverage, and they have allowed one touchdown.
While Dallas plays in something of an open-air dome, this is technically New England's first indoor game of the season, the first for the Patriots new-and-improved offense. It will be interesting to see how Brady, Moss, Welker, Stallworth and the rest perform on one of the fastest tracts in the league.
Beyond the surface, there's no weather to speak of. No sun, no rain or snow, no wind, no extreme temperatures. The Patriots have played little in generally good weather conditions all season, so they should still be in fair-weather mode. Of course, the Patriots practice facility is much like a dome, and it's certain that Belichick piped noise into it to approximate game conditions.
Overall, the virtually perfect field and lack of weather conditions usually result in a high score. Of the three games played in the RCA Dome since 2001, the scores have been 38-17 and twice 38-34, with each team winning one of the last two games by the latter score.
John Parry is the head official. Parry is a first-year referee who was previously a side judge, including in Super Bowl XLI. I can't say I'm particularly happy about a first-year referee calling such a huge game, especially the way Tony Dungy works officials, something that broadcast teams have been reporting this season ("He complained during the whole timeout," they said while the Colts were running up the score against Carolina last week.). Prediction: Patriots, 38-31.
The game will be broadcast by CBS on WBZ-TV (Channel 4) in Boston. With Jim Nantz calling the "play-by-play" (when he has time in between his breathy "Oh, Peyton!"s) and Phil Simms providing color "analysis" (actually just reciting the tripe he finds on SB Nation's Colts blog). Patriots fans will feel that they've entered the Eighth Circle of Hell (Bolgia 1 and 2).
I recommend -- no, I demand -- you turn down the TV and tune in Gil Santos and Gino Cappelletti on the Patriots Rock Radio Network (WBCN 104.1 FM in Boston -- here is a list of New England radio stations that carry the simulcast). The out-of-broadcast-rangers and I will suffer though Nantz and Simms enough for the rest of us.
** Of course, he also said that Manning has dominated the Patriots defense (I don't consider passer ratings below 100 "dominating"), while Brady has played poorly against Indy's, especially in the AFC Championship. He said in the last two games, Brady had 1 or 2 touchdowns and 6 or 7 interceptions. Actually, it's 1 TD and 5 interceptions (with Caldwell, Childress, Gaffney and Doug Gabriel). Nor had he a clue that Brady had a better passer rating than Manning in the AFC title game. But history revision is an art form where he comes from.