Weathering the Storm
Benedict Mangini Stains New England Soil
But for the weather, this could be all so simple.
Look, there's no need to discuss the 800-pound gorilla in the room. The media has been pounding the videotape scandal into dust for months. The recent revelation that the New York Jets were videotaping last years playoff game without permission simply confirms what everyone knew from Day One: everyone does it; it's just a matter of from where.
The inescapable fact that New England did it from a place specifically forbidden by the league makes the league's penalty just if excessive. Enough former coaches and players said that it happens all the time that this week's disclosure shouldn't surprise anyone but the holier-than-thous. That's all water under the bridge until the 2008 NFL Draft in the spring.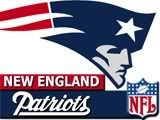 _ _ _

New England Patriots (13-0) vs. New York Jets (3-10)
Gillette Stadium, December 16, 1 p.m.
As much as the Bill Belichick and the New England Patriots want to pulverize the New Jersey Rats and head backstabber Eric Mangini, the more important goal is to post the W and suffer no major injuries. The weather is not going to aid the Patriots or their coach in that endeavor.
The current forecast predicts a wintry mix of snow, rain, ice and strong winds. The winds, expected to clock in at 20-plus mph, can all by itself wreak havoc on a football game, especially an aerial one. Wind augments the effects of the rain, sleet and rain, and it will make the freezing temperatures feel more like low 20s and teens.
Fortunately, the Patriots are not modern-day postal workers. They'll prepare for this game like they prepare for any other. Of course, the national media has been working hard looking for weaknesses in New England's facade and every little way for the Rats to win: The Patriots don't have a sufficient running game. The Patriots' passing game will be most detrimentally affected by the weather. The Patriots have a hard time stopping the run, and the weather could benefit a team that runs well. Stephen Gostkowski is not Adam Vinatieri.
The good news is that Belichick and his staff have been doing the same, looking for all those weaknesses. Preparing to offset them. Meanwhile, this is no new act for the national media, who have been cataloging Patriots' weaknesses and reasons they can't win since well before Super Bowl XXXVI.
Another point of the national media: The Rats have nothing to lose.
This could be more dangerous than anything Mother Nature can whip up (in which the NFL will allow a game to continue). With absolutely nothing to play for more than defending Benedict Arnold. (Do you like the serendipity? Arnold betrayed New England's namesake patriots.)
But defend him, they will, and conventional tactics may not be enough. So expect every scurrilous trick Benedict Mangini devise -- mostly stuff he stole from Belichick anyway, so of which may not be explicitly legal.
On paper, the Patriots have every advantage. As we know, games are not played on paper -- not even snow-covered, frozen, wind-blown paper. Any way you slice it, October predictions of 100-6 scores are unlikely. Predictably, the spread has dropped to as low as 20 points, which seems like a good number, since the Patriots average 38 points per game and the Rats average 18, and even 20 points is higher than I expected with the weather.
Patriots on Offense
With strong winds and possibly stronger gusts expected, New England will probably engage the ball-control passing offense. Short passes and screens, and maybe even a few runs.
The Rats defense is predominantly healthy, and that means all options are open to them. With nothing to lose, Mangini and his staff may come up with something relatively creative. More likely they'll follow the "blueprint" (blitz, blitz, blitz) and hope the weather can bail them out. In fact, if the field is slippery, that could aid the Rats pass pressure and slow down the Patriots receivers.
Tom Brady shredded New Jersey's defense in Week 1, completing 22 of 28 passes for 297 yards and 3 touchdowns, amassing a passer rating of 146.6. Brady hit Randy Moss in triple coverage for a 51-yard touchdown, shades of things to come. With Sammy Morris in good health, the Patriots steamrolled the Rats run defense, Laurence Maroney gaining 72 yards and Morris adding 54.
With weather potentially a factor, it's good to know that New Jersey is among the worst run defenses in the league -- 30th, allowing 141.9 yards per game. New England is far from the only team that jammed the ball down the throats of the Rats defense.
The question is how much does Belichick trust Maroney to shoulder the load, and will he employ running-back-by-committee to get the job done Sunday?
The Rats are ranked 11th in passing defense, but that's misleading. The ranking are more a function of opponents running at will. New Jersey's defensive secondary has a total of 13 interceptions, 5 by Kerry Rhodes, 2 each by Darrelle Revis and former Patriot Hank Poteat.
High winds or no, that could be inviting to Brady, especially if the running game (if attempted) goes nowhere.
Receivers will need to catch the ball, and all ball handlers need to make protecting it a top priority. Besides weather, nothing levels a playing field more than turnovers.
Patriots on Defense
With Mike Wright gone for the season, the Patriots are back to their 3-4 defense after switching to a little more 4-3 when Rosevelt Colvin was lost for the season. Then again, the weather may dictate using Le Kevin Smith in a 4-3 a little more often.
The Rats will be as unpredictable as possible. Even if they believe the hype that the Patriots running defense is weak, New Jersey is unlikely to be able to force the issue. In September, Thomas Jones gained just 42 yards rushing, and Leon Washington just 15.
The Patriots sacked then-starter Chad Pennington four times and then-backup Kellen Clemens once. Pennington was playing well when he was injured. He was 16 of 21 for 167 yards and a passer rating of 130.5. Yet the Benedict Arnold fans cheered when he was injured.
Clemens is now the starter. He's listed as probable on the visitors' injury report with a sore thigh. It's difficult to say whether that will impact his play, especially in poor conditions.
His job will be more difficult with his starting receivers also nursing injuries. Lavernaues Coles (ankle) has done significant damage to New England in the past. In Week 1, he caught 7 passes for 59 yards and a pair of scores. Jerricho Cotchery has a hurt finger, which may not seem a big deal, but a hurt, frozen finger could make catching and gripping a wet, frozen ball difficult. Cotchery was the Rats second leading receiver in the first meeting with 6 catches for 57 yards. All other New Jersey receivers had 3 catches or fewer.
There's little prohibiting the Patriots from putting as much pressure as possible on Clemens (or Pennington). Unless the Rats show some ability to run, there will probably be someone coming from somewhere after the quarterback. It will be the job of the defensive backs to not give up the big downfield play or commit any terrible penalties.
The latter may be one of the Rats best weapons. Throw downfield and hope the weather makes passing so bad that Patriots are called for downfield penalties because it's simply chaos, and there's no telling who has position on the ball, or where the ball is, and the officials are just sympathetic to the Rats' cause.
Other Factors
Special teams could be an adventure, especially if the Patriots continue to use Chad Jackson to return kicks and punts. He may have been exciting from time to time last season, but he muffed on return last week, and he hasn't played enough to be considered reliable. On the other hand, because he has made virtually no contribution in almost 2 years in a Patriots uniform, he may be more expendable in the poor weather.
Gostkowski has missed some longer kicks, but he's been solid from shorter distances -- except for that 32-yarder against Philadelphia. Patriots fans are hoping the Patriots won't be forced to count on him to make a game-tying or game-winning kick with seconds remaining, but nothing would make them happier than for him to succeed should the need arise.
Chris Hanson has been inconsistent as a punter, and the weather won't breed any additional confidence in his abilities. New Jersey punter Ben Graham is average and could have equal difficulty.
New Jersey place kicker Mike Nugent is good, but not "money." He's missed one inside 40 and is 6 of 10 beyond, including 1 of 3 from 50 or more.
Rats running back Washington is also a dangerous return man. He has three touchdowns on kickoff returns, and he also returns punts.
Jerome Boger, who called the Patriots 34-13 win in Cincinnati on Oct. 1, becomes the first head official to work a second Patriots game this season. The Boston Globe's Mike Reiss says Boger's crew enforced three penalties for 20 yards against New England and eight penalties for 65 yards against Cincy. This is Boger's fourth year in the league and his second as a head referee.
As of this moment, the forecast calls for kickoff temps of freezing with 23 mph easterly winds, resulting in a wind chill of 19 degrees. Over just the last few hours, the predicted snow has been recast as rain and freezing rain, which may change over to rain only by game's end. Still, the temperature is expected to rise only a degree or two, so it's anyone's guess what really falls from the sky. The only thing anyone agrees on is the brisk wind.
A lesson in loyalty would be great, but a win and no injuries is all that's required.
Prediction: Patriots, 21-15.
Tomorrow's game will be broadcast on CBS, locally on WBZ-TV Channel 4 in Boston. Jim Nantz and Phil Simms will be rooting against New England again.
I recommend you turn down the TV and tune in to Gil Santos and Gino Cappelletti on the Patriots Rock Radio Network (WBCN 104.1 FM in Boston -- here is a list of New England radio stations that carry the simulcast.
Poll
Against the New York Jets (Week 15), the Patriots will ...
This poll is closed
... win by more than 10.

(33 votes)

... win by 10 or less.

(12 votes)

... lose by 10 or less.

(2 votes)

... lose by more than 10.

(2 votes)
51 votes total
Vote Now