60 Minutes from History
Patriots Attempt First Division Sweep Ever
Something out of the ordinary seems to happen the week before the New England Patriots play a team. This week is no different. It's not enough that members of the 1972 Dolphins have been saying ridiculous things all season, not the least of which was coach Don Shula's nonsensical intimation that the Patriots should have an asterisk next to their season.
Miami also signed ex-Patriots coach Bill Parcells to a 4-year contract to be the Dolphins vice president of football operations a few days ago. Parcells has coached both New Jersey teams, New England and Dallas, usually leaving under some controversy after turning around a woebegone team. This time, he signed under controversial circumstances, apparently agreeing to coach the Atlanta Falcons and jilting them for Miami in less than 24 hours.
Leave it to the mainstream to speculate whether Parcells used Atlanta to get a sweeter deal from Miami. It really has not impact on this game, but extends this bizarre pattern.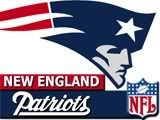 _ _ _

New England Patriots (14-0) vs. Miami Dolphins (1-13)
Gillette Stadium, December 23, 4:15 p.m.
Meanwhile, New England is 5-0 in the AFC East and looking to sweep the division for the first time ever. It seems almost incidental to all the other potentially momentous milestones. To this point, the Patriots have beaten Buffalo, 38-7 in Week 3 at home and 56-10 on the road in Week 11; New Jersey, 38-14 on the road in Week 1 and 20-10 last week at home; and Miami, 49-28 on the road in Week 7. The Patriots were 7-1 twice during the old three-division per conference alignment, and they were 5-1 in the four-division alignment in 2003, 2004 and 2005. Buffalo was the lone 2003 divisional loss. It was Miami in both 2004 and 2005.
Despite an 0-13 record heading into last week, the Dolphins had lost six games by 3 points, and kept a few others close. Then they tied floundering Baltimore in regulation before beating the Ravens in overtime.
It's an interesting exercise to contemplate whether Miami would play harder this week if they came in 0-14 and were trying to avoid a winless season, or whether they'll play harder because they now have a win and some measure of momentum. The Dolphins have the No. 1 pick in the 2008 NFL draft etched in stone, so the game is meaningless otherwise.
Once the ball is teed, that really has little impact.
What may have a real impact is the weather -- again. The forecast has changed a little again since yesterday. Light rain is expected within an hour or so before game time, increasing in intensity through the evening. Temperatures are expected right around 43 to 44 degrees for the entire game. The real issue, again, will be the wind.
Winds are expected to be around 20 mph from the southeast, meaning they will be coming in from the close end of the stadium in the corner where the championship banners hang. In addition to the obvious problems wind causes, it will also drop wind chill temperatures to the mid-30s.
Ultimately, the weather should be similar to last week's if just a bit warmer and possibly more windy.
Patriots on Offense
The wind may affect the Patriots passing game again. The good news is that Miami has the league's No. 4-ranked passing defense. That's because they also have the league's worst rushing defense, allowing 155.9 yards per game and a near-to-bottom 4.4 yards per carry.
I hesitate to say New England's Laurence Maroney "emerged" last week in the freezing rain against New Jersey, but he carried the ball a career-high 26 times and rushed for a season-high 104 yards against the league's No. 30 rushing defense. That performance showed that New England can run the ball when necessary, as it may be Sunday.
Much of Miami's defensive strategy depends on the availability of defensive end Jason Taylor, who was listed as questionable on the Dolphins' injury report with an injured foot. Taylor typically has been the player to give New England's offensive line, and particularly tackle Matt Light, the most problems, especially on pass protection.
Taylor is one snap away from breaking Miami's franchise record for consecutive games played, so expect to see him at least some. There's no way of telling how much he'll play or how effective he'll be. No doubt, the Patriots have game-planned as though he will play the entire game at 100 percent. Taylor has 10 sacks, the next Miami defender (linebacker Joey Porter) has 4.
Besides Taylor, five of the other six defensive front seven starters (depending whose depth chart you believe), including all the front four, are nursing injuries. All are listed as questionable, but expect most of them to play. Still, the status of those players may encourage New England to run early in an effort to wear down that front seven.
While Miami is ranked fourth in passing yards allowed, the Dolphins are fifth worst in quarterback passer rating, allowing quarterbacks to torch them for a 90.9 rating. Miami is just 22nd (tied) with 27 sacks and 27th (tied) with 11 interceptions. No Dolphin has more than 2 interceptions. Two that do are Will Allen and Andre' Goodman, both of whom play the right cornerback position. Expect either of them to shadow Randy Moss most of the game.
Teams have thrown the ball just 344 times, the least of any team in the league, because most teams have had little trouble running against them, and those front seven injuries aren't going to help.
Last week, in addition to success running Maroney, the Patriots were very successful with "non-traditional" screens, meaning those to tight ends and receivers. Expect to see those as part of the ball-possession offense to wear down that front seven while Brady looks for mismatches and spots when the wind quiets some.
Last week, Brady threw a lot of passes low, presumably because of the wind. There were few he lofted, but one was the pass that was intercepted. If it's a low-scoring game, Brady will have to take extra care in the elements to prevent making avoidable mistakes.
If Taylor doesn't play or is limited, expect the Patriots to attack the left side of the defense, especially with linebacker Channing Crowder, who leads Miami in tackles (followed by Porter on the right side), out for the game.
Patriots on Defense
The Dolphins are ranked 20th in rushing, averaging less than 100 yards per game. Miami star running back Ronnie Brown was injured in the last meeting between these teams, and current starter Jesse Chatman was limited in practice all week with a gimpy ankle, which has been nagging him for several weeks. Behind Chatman (4.1 yards per carry) are Lorenzo Booker (2.8), Samkon Gado (3.0) and familiar face Patrick Cobbs (3.1). Booker is a receiving threat out of the backfield.
While the Patriots are allowing 4.3 yards per carry, the stat is misleading because of the way New England "allows" teams to run late in games to burn game clock. Otherwise, New England ranks 10th with just under 100 yards allowed per game.
With a questionable running attack, Cam Cameron's Dolphins may take their chances in the air, weather and all -- at least until that strategy proves ineffective. Cleo Lemon likely starts. Lemon has a passer rating of 69.9, completing just 57 percent of his passes. He's thrown 4 touchdowns and 6 interceptions. John Beck is the rookie backup that Dolphins fans hoped would save the season. Beck owns a 53.6 rating with a 55 percent completion rate, zero touchdowns and 3 interceptions.
Marty Booker is the primary threat. He leads Miami with 46 receptions and 518 yards. While I don't think either team will have great success passing in this game, for comparison's sake, Moss has nearly double the receptions (87) and more than double the yards (1,343) and former Dolphin Wes Welker has more than double the receptions (96) and nearly double the yards (1,004).
Nearly half a season since the last meeting, Ronnie Brown remains Miami's No. 2 receiver. No other Dolphin receiver has even 30 catches. Chatman has 23 receptions on the season, as many as first-round rookie selection Ted Ginn Jr.
While common sense would say the weather would dictate a ground game, Miami may try to force the issue through the air. Still, the Patriots will probably defense the ground attack first, and take their chances with Lemon or Beck throwing. Should Miami find some success there, New England will adjust and should be able to a decent job pressuring the quarterback while still containing the run.
Really, New England should be able to do both, regardless, with the current front seven. With Rodney Harrison the only defensive back on the injury report, the Patriots secondary should be able to contain Booker and Ginn.
Other Factors
Miami's Jay Feely has been consistent kicking field goals, a perfect 13 of 13 inside 40 and 7 of 9 from beyond. His kickoffs tend to be short (not sure if squibs or onsides are impacting his numbers), and the wind will make it more interesting. It could be a good game for New England's return game, as long as they protect the ball. The Dolphins have allowed two kickoff runbacks for touchdowns.
Miami punter Brandon Fields is middle of the pack in average and net average. None returned for touchdowns.
Ginn is a dangerous return man. He hasn't been spectacular on kick returns, but he has broken long returns from time to time. Ginn is much more dangerous on punt returns, and he's brought back two for touchdowns.
There's no word on which officiating crew is working the game. I hope to have it posted in the open thread tomorrow morning.
New England filled the 53rd roster spot with safety Ray Ventrone. Ventrone played special teams against Indianapolis earlier this season and has spent the rest of the year on the Patriots practice squad.
Prediction: Patriots, 28-14.
Tomorrow's game will be broadcast on CBS, locally on WBZ-TV Channel 4 in Boston. Jim Nantz and Phil Simms will be rooting against New England again (and again).
I recommend you turn down the TV and tune in to Gil Santos and Gino Cappelletti on the Patriots Rock Radio Network (WBCN 104.1 FM in Boston -- here is a list of New England radio stations that carry the simulcast.