Game of the Year, Part III
The Whole World Will Be Watching
How did the New England Patriots get here?
The regular season started -- in New Jersey, serendipitously where it ends tonight. That day, actually a 1 p.m. game, introduced the world to a different kind of Patriots team, yet a team to which people still refused to credit with their accomplishments.
Shortly after that game, the coach of that first losing team dropped a bombshell -- the Patriots had violated a rule. That accusation set into motion a media circus like none the league had seen maybe ever, and it presented New England with a new opportunity to play the "respect card" with a determination as we haven't seen since 2001.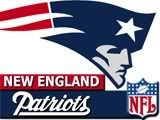 _ _ _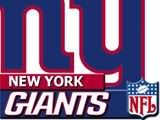 New England Patriots (15-0) vs. New York Giants (10-5)
Giants Stadium, December 29, 8:15 p.m.
That brought us to the first home game of the season, a game against an opponent with an alleged score to settle, a team that most people said had the most on-paper talent in the league, a team that ultimate became the first of four division winners the Patriots beat over the course of the season. (If Cleveland and Washington make the playoffs, that would make six playoff teams New England has beaten, not including tonight's game or outcome. "Easy schedule," huh?) In support of the wrongly smeared coach, the fans chanted BEL-I-CHICK!
Then another division opponent. Two more conference opponents. The Patriots were 5-0 against the AFC after five weeks.
Then came the first of several rare games: a battle between two 5-0 teams, the first Game of the Year. New England traveled to Dallas, the No. 1 team in the NFC. Of course, the Cowboys said the better team didn't win, and that's when the ridiculous "running up the score" complaining began.
Then another division opponent and another NFC East contender, the No. 4 defense in the league. More of the same "better team didn't win," "running up the score" tripe.
Playing their fourth road game in three weeks, the Patriots came back from 10 points in the fourth quarter to win Game of the Year, Part II, the only matchup between teams better than 7-0 ever. More wailing and gnashing of teeth and "we'll see them again." What does every team think they'll see New England again in the playoffs -- and why are the Patriots playing so many playoff teams?
Finally, the Patriots had their bye week. But for the first game after the bye -- another total domination of a division opponent -- the rest of the season would be rockier, as opponents geared up for New England like it was the last game they'd ever play.
Philadelphia gave everyone a "blueprint." Baltimore took advantage of many Patriots mistakes but couldn't overcome their own. There was an ironic and brief respite against the best team of the first six post-bye opponents, as the "guarantee" fell through (I'm still waiting for my compensation).
The Patriots beat their final two division opponents, sweeping the AFC East for the first time -- doing a lot of things for the first time.
Five prime time games so far, six games straight that started after 4 p.m. -- a virtual impossibility for an eastern seaboard team, a schedule littered "coincidentally" with pitfalls. The Patriots have handed everything the league and every team in it has thrown at them.
And that brings us to tonight.
Patriots on Offense
The status of tight end Ben Watson is of great importance with offensive linemen Stephen Neal and Nick Kaczur and tight end Kyle Brady definitely out for the game and lineman Billy Yates not at 100 percent. Those injuries predominantly affect the right side of New England's line and could dictate the Patriots' style of offense and play-calling.
This will be the first game missed by Kaczur, a reason for concern in itself. Ryan O'Callaghan and/or Wesley Britt will fill in. Britt has struggled through injuries through the season, and O'Callaghan has seen more significant playing time, including in New England's "max protect" schemes, lining up as a pass-blocking tight end.
The Giants have the eighth-ranked passing defense, which is nothing new for New England's offense to face. The Patriots have played two top-five passing defenses, four of the top ten. New England has also played some of the best pass-rushing defenses, but the Giants are better than any of them. New York leads the league with 52 sacks, six more than New England, who is second, a nine more than third-ranked Dallas.
Quarterback pressure is their game, because the Giants are in the middle of the pack for passer ratings against and interceptions.
Cornerback Sam Madison and safety Gibril Wilson lead the team with four interceptions apiece, and Madison's bookend Aaron Ross has three. They might have more if quarterbacks let loose a few more passes instead of taking the ball to the ground with them.
New York is 11th in the league in rushing defense, far better than either of the last two Patriots opponents, and with that banged up offensive line, running the ball will be no easy task. The Giants have 10 forced fumbles on the season, middle of the pack again.
With the sparse offensive line coverage, there are two possibilities: spread out the defense as much as possible, or run a lot of screens. Either way, the Patriots are best served with a style we haven't seen much lately: long, sustained, defense-wearing drives. Spread offenses with quick passes and interspersed runs and screens (including wide receiver screens) may be the best way to beat the pass rush. Throw in a timely deep pass or two. Tom Brady will have to make good decisions, and he'll have to make them quickly.
New England may try to run the ball to the left side where 260-pound defensive end Osi Umenyiora lives in an effort to wear him down some. Running Laurence Maroney early may convince the Giants that the Patriots plan to play the same style as they have the past couple weeks, but could lead to New England playing Rocky Balboa, switching to southpaw at just the right time.
Patriots on Defense
While it's still unknown with any degree of certainty that New York will play this game like any other or rest players to prepare for the playoffs, indications are that they will try to win the game -- the Giants players have implied as much, and they've sounded eager to play -- and the Patriots should prepare for such.
There are two theories here as well: with New York quarterback Eli Manning not playing well recently, defend the run and see if Manning plays at that same level, or apply pressure upfield and force mistakes. If Brandon Jacobs and Ahmad Bradshaw play (both are nursing injuries), New England will have to pay some attention to the running game.
The Giants' strength is clearly their running game, and likely where the Patriots will focus their efforts. New York is fourth in the league in rushing, averaging 138 yards per game and 4.6 yards per carry (3rd, tied). They run the ball an average of 30 times a game while passing 34 times per game.
Bradshaw, a rookie who has played only recently, gained 151 yards on 17 carries including an 88-yard touchdown Jacobs has been the workhorse. He's just under 1,000 yards on the season even though he's missed five games with injuries. He had 145 yards on 24 carries including a 43-yard TD against Buffalo. Maybe Buffalo just didn't have a run defense last week.
The Patriots will also have to watch for power-runner Reuben Droughns, who leads the Giants in rushing touchdowns with 6.
New York's passing game took a big hit when their No. 2 receiver, tight end Jeremy Shockey, broke his leg in Week 15 against Washington. Top threat Plaxico Burress has been playing through an ankle injury. He's listed as probable for tonight, but there has been much speculation how much he'll play, if at all, with New York traveling to Tampa Bay for the first round of the playoffs next weekend.
That leaves Manning with Amani Toomer and Sinorice Moss, the latter who is listed as doubtful, as his only other two active receivers with more than 20 catches on the season.
New England's only defensive injury is to Rodney Harrison (thigh, probable). That means the Patriots have all their normal defensive options open to them.
Other Factors
The Giants' special teams are serviceable all the way around. Place-kicker Lawrence Tynes 23 of 27. Oddly, he's just 5 of 8 from 30 to 39 yards, but 8 of 8 from beyond 40. Punter Jeff Feagles is solid and an asset.
R.W. McQuarters is New York's primary punt returner, taking all but one that was handled by Bradshaw. McQuarters has not been particularly dangerous this year. Bradshaw and Droughns have split kickoff returns. Both are good. Bradshaw has broken a 68-yard return, but neither has a touchdown.
No word yet on the officiating crew. Check the open thread later for updates.
The good news: No high wind, no precipitation, no brutal temperatures. Expect clear skies with a temperature at kickoff around 40 degrees. A relatively light breeze up to 10 mph should have little impact on play and will drop the wind chill to just above freezing by game's end.
Prediction: Patriots, 38-14. (One for the road.)
Tonight's game will be simulcast on CBS, NBC and the NFL Network nationwide. Fans locally can watch Channel 4, 5 or 7 or the NFL Network. (I'll be interested to see if CBS and NBC are subject to a longer broadcast delay.) The oblivious Bryant Gumbel will attempt to call the game, but probably won't be paying that much attention. Cris Collinsworth, a life-long Patriots basher, provides comment and occasional analysis.
I recommend you turn down the TV and tune in to Gil Santos and Gino Cappelletti on the Patriots Rock Radio Network (WBCN 104.1 FM in Boston -- here is a list of New England radio stations that carry the simulcast.
Poll
Against the New York Giants (Week 17), the Patriots will ...
This poll is closed
... win by more than 10.

(76 votes)

... win by 10 or less.

(40 votes)

... lose by 10 or less.

(20 votes)

... lose by more than 10.

(4 votes)
143 votes total
Vote Now