Another Nasty Defense
Patriots Play 3rd Straight in Prime Time
Just about every week, the Patriots play a team with someone related to the organization saying something utterly stupid.
Last week, it was Philadelphia with Donovan McNabb who said he wanted his rings back. Then he sat on the sideline. Next week, New England plays Pittsburgh, but the Steelers have been quiet so far. I guess they have enough problems at the moment. After that it's division rivals New Jersey and Miami, and those offenses are well cataloged.
But this week it's the Baltimore Ravens; and, no surprise, the stupid comments came from the loudest mouth on the team, one of the loudest in the league: Ray Lewis.
Lewis called former teammate and current Patriot linebacker Adalius Thomas a coward in October after comments quoted on Sports Illustrated's website in which Thomas compared the atmosphere surrounding his former team with that of his current team.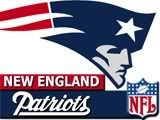 _ _ _

New England Patriots (11-0) @ Baltimore Ravens (4-7)
M&T Bank Stadium, December 3, 8:30 p.m.
"Coward" is kind of a funny word, coming from Lewis. Start with that he made the comments on a radio show and didn't say it to Thomas. Then, of course, there was that little incident after the Super Bowl in January 2000 when Lewis and his friends fled a murder scene. The upstanding Lewis later accepted a plea bargain to misdemeanor obstruction of justice (obstructing justice isn't cowardly, is it?) in return that he speak loudly in throwing his friends under the bus for the crime. Eventually paid off the families of the murder victims. I guess even real cowards feel guilt.
It appears most of the rest of the people in Baltimore harbor fewer harsh feelings for Thomas. In a Baltimore Sun poll, 82 percent of the people who care to boo or cheer Thomas said they would cheer for him.
It's not the best bulletin board material, and the Patriots shouldn't need it anyway. Last week's 3-point scrape past Philadelphia should be all the motivation New England needed to prepare for this game.
This will be the second time the Patriots appear on Monday Night Football this season, the previous being a 34-13 win over Cincinnati in Week 4. They are 2-0 against the AFC North this season. New England is 3-0 against the Ravens with just one game during the Brady Era, a 24-3 win in Gillette Stadium in November 2004.
As much as the game is a homecoming for Thomas, it is more so for head coach Bill Belichick, who grew up in Annapolis, Md., about 30 miles from Baltimore, where Belichick's father was a scout at the Naval Academy. Belichick's first NFL coaching job came in Baltimore, where he was a low-level assistant with Ted Marchibroda's Colts.
The Ravens are 4-7 after losing 5 straight.
Patriots on Offense
New England may face a defense similar to last week's. Baltimore is ranked No. 4 in the league in yards allowed (291.4), but the Ravens are more impressive keeping teams out of the end zone. Baltimore is ranked just 18th, allowing 22.1 points per game, but the Ravens have given up just 20 touchdowns.
The league-high 30 field goals is a testament to how well they keep teams out of the end zone. Considering how often opponents start on short fields (9 interceptions and a league-high 19 fumbles lost), the defense is not all that bad.
The Patriots, who have little to no running game with Laurence Maroney missing in action, probably won't bother rushing the ball often, because Baltimore is also 3rd in the league, allowing just 77.0 yards per game. More likely, New England will run its usual spread formations with four or five receivers and tight ends.
Last week, the Patriots uncharacteristically ran out of the same formation quite often with Randy Moss split wide to the left. Only later in the game did they seem to change up offensive sets. New England also spurned screen passes for much of the game.
Given Philly's "blueprint," Baltimore will probably try to blitz and double-cover Randy Moss. Tom Brady will have to watch for safety Ed Reed, who is tied for 3rd in the league with 5 interceptions. Chances are Reed will be in Moss's vicinity most of the time. Starting cornerback Chris McAlister is questionable with a knee injury, so expect Brady to pick on backup Derrick Martin.
Expect to see a lot of short, possession-style throws to run the clock and wear down the Ravens front seven. Of course, that's what I said last week. I expect there will be a few more screens earlier in the game if the Ravens successfully bring pressure.
Maroney is not the prototypical bruising back, so even if he's healthy and willing there's no telling how he might fit into the game plan.
The other good news is that as much as Baltimore turns the ball over, they haven't forced all that many turnovers either (5 fumbles, 12 interceptions). The Ravens are also far off their sack pace of 2006 when they had 60 (22 through 11 games this year), and San Diego's Philip Rivers tore them up last week.
Incidentally, the Ravens (and the Giants) have never allowed a Brady passing touchdown. Of course, it's just that one game so far.
Patriots on Defense
The Ravens are 29th in the league in scoring offense, ranking below every team New England has played this season (Bills are 28th). They are 21st in both rushing and passing with 7 touchdowns in each category.
Baltimore is in trouble with primary target Todd Heap listed as questionable with a thigh injury (he's missed the last two games and has played in just two games since Week 4) and backup wide receiver Demetrius Williams out of the game. Running back Willis McGahee is nursing an injured ankle; he's not 100 percent, but he should be serviceable.
The Ravens' biggest problem is quarterback, where neither Steve McNair (who's out) nor Kyle Boller (who's starting) have played well. Boller has just 5 touchdowns with 5 interceptions. He's completing just 60 percent of his passes, and he has a passer rating of 74.6. In nine games (five started) Boller has been sacked 16 times, and 27 combined with McNair.
New England likely will focus on McGahee, who has a vast majority of Baltimore's carries and is their second leading receiver (tied with Mark Clayton with 33 receptions). The Patriots will play the run and concentrate coverage efforts on Derrick Mason, who trails Cincinnati's T.J. Houshmandzadeh (83) and New England's Wes Welker (81) in receptions with 79.
The Patriots defense gets a bit of a makeover with the loss of linebacker Rosevelt Colvin, who was placed on injured reserve after hurting his foot last week against Philly. That likely moves Thomas to Colvin's outside linebacker spot, where Thomas is more at home anyway. It's been suggested that Thomas may regain some of his intangible play-making ability back on the outside.
However, Thomas had been playing inside with Colvin and Mike Vrabel outside, giving Thomas the ability to switch off with inside linebackers Tedy Bruschi and Junior Seau. Bruschi and Seau will probably play more than they have been with Chad Brown in reserve. Philadelphia had success peppering the middle of the defense last week, so look for Baltimore to try to exploit that area, especially when Brown is on the field.
Other Factors
Baltimore has some of the return teams that the Patriots have seen this season. The Ravens spread it around a bit. Ed Reed leads the team with 10 punt returns, including one returned for a touchdown. Yamon Figurs has 9 with one returned for a touchdown, and he also leads with 26 kickoff returns, averaging 27.0 yards per return.
Matt Stover is a reliable placekicker, perfect inside 40, but 8 of 11 beyond. Punter Sam Koch is about equal to New England's Chris Hanson, but with more than twice Hanson's 24 punts.
It's going to be cold, clear and windy, which could hurt New England more than Baltimore, especially the passing game. The temperature at kickoff should be around 40, but the 20-25 mph winds will drop the wind chill to below 30. This will be something to watch and could keep the score lower that it might otherwise.
The Patriots have had a different officiating crew for every game this season. Walt Anderson becomes No. 12. The Boston Globe's Mike Reiss has some interesting penalty statistics for this game, including that the Patriots have had 58 penalties against them accepted, while Baltimore has had 79 against them accepted. Also, Randy Moss is the most penalized Patriot (not that they're making a conscious effort) with 5, tied with Matt Light.
Prediction: Patriots, 30-10.
Today's game will be broadcast on ESPN and locally on WCVB-TV Channel 5 in Boston. Mike Tirico will be paying attention to about 20 percent of the game, Tony Kornheiser will make his usual inane comments, and Ron Jaworski will babble about some contrived controversy. In a sure sign of the Apocalypse, Michele Tafoya will be the voice of reason reporting from the sidelines.
To avoid telecast lobotomy, turn down the TV and tune in to Gil Santos and Gino Cappelletti on the Patriots Rock Radio Network (WBCN 104.1 FM in Boston -- here is a list of New England radio stations that carry the simulcast.