Super Bowl XLI
Chicago Bears vs. Indianapolis Colts
Heading into Conference Championship weekend, I was 7-1. Four-and-oh on Wild Card Weekend, 3-1 in the Divisional Playoff round. The wheels came off two weeks ago when I picked New Orleans to beat Chicago and Our Boys to beat That Other Team. That makes me 7-3 heading into Super Bowl XLI.
Most of what I've heard this week, usually couched in some ridiculous analogy, like there's a better chance that Blue Man Group changes colors, is that the Bears have no chance to win. Sounds a little like the talk prior to Super Bowl XXXVI, when the Patriots were a 14-point underdog to St. Louis. Chicago is a mere 7-point dog to the Colts.
"Any team can beat any other on any given Sunday."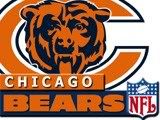 - - -
- - -

Chicago Bears (15-3) vs. Indianapolis Colts (15-4)
Sunday, February 4, 6:25 p.m.
So how can Chicago possibly win their first Super Bowl in 21 years? They do three things very well, and, as it happens, two of them are things the Colts aren't particularly good at stopping.
The first thing Chicago does well is run the ball. No, they didn't crush any records or lead the league, but they're solid and consistent, and the Bears offensive line blocks very well. Thomas Jones was 11th in the league (1,210 yards) in rushing during the regular season and he had just 1 fumble. Second-stringer Cedric Benson added 647 yards. Both backs averaged 4.1 yards per carry and each had 6 touchdowns.
Jones amassed 123 yards (6.5 avg, 2 TDs) against New Orleans in the NFC Championship. Benson tacked on 60 yards and 6 points.
One thing that makes these guys so effective while not registering Pro Bowl numbers is field position, which leads to the other two things the Bears do well: Special teams and turnovers.
Specials teams is the other area where Indianapolis is particularly weak, evidence Ellis Hobbs returning kickoff after kickoff for huge runbacks. Bad new for the Colts: Chicago has Devin Hester, a rookie who broke the NFL record for returns for touchdowns (6).
The Bears forced a league tops 44 turnovers, 24 interceptions (second only to Baltimore's 28) and 20 fumbles, best in the league. Forced turnovers and great special teams returns equal one thing: field position, and field position is the other factor I alluded to earlier why Chicago's running backs are dangerous and have good-but-not-great numbers. Running backs are always more dangerous on a short field. They can run lots of plays to wear down a defense, take a lot of time of the clock, keep the opposing offense off the field, and still put points on the board.
That's key, because the Bad News for the Bears is that Rex Grossman is still their quarterback. As good as the Bears were forcing turnovers, Grossman was worse allowing them: 20 interceptions and 5 lost fumbles (8 total). Thirteen teams had the same number or fewer turnovers than Grossman, one of them being Indianapolis (9 interceptions, 10 fumbles).
Until the AFC title game, the Colts hadn't been particularly careful with the ball in the postseason with 6 interceptions and 0 fumbles in three games (while picking off 5 and forcing 3 fumbles). Turnovers turn tides in big game, and that will be a statistic to watch. For comparison, in Chicago's two games, the Bears have given up just two turnovers, both Grossman's, an interception and a fumble, both against Seattle, while forcing 2 fumbles and making 3 picks.
If Grossman doesn't try to be a hero and plays a generally competent game, Chicago has a better chance. The Colts dismantled a pair of one- (or, in the case of Baltimore) zero-dimensional teams in the early rounds of the playoffs. The did so by forcing undeniably overmatched quarterbacks to try to make plays, and both failed miserably.
To keep Grossman out of that predicament, the Bears have to run the ball effectively, but the Colts, who had the worst run defense in the Super Bowl era during the regular season, has shut down their opponents rushing attacks, including the No. 2 rusher in the league in the Wild Card.
The Colts game plan seems simple: keep doing the same thing. And that is finding the opposing defense's weak spots and attack, attack, attack. It took Peyton Manning a while to find the soft spot in the middle of the Patriots defensive backfield with Dallas Clark, but once they found it, Indy went to the well again and again, and the Patriots were unable to stop it.
If there's a point to exploit the Bears defense, it's safety and right cornerback. The Colts will likely come out in their typical no huddle and run all kinds of passing routes in Nathan Vasher's direction, forcing him to run all over the field, until the Bears find some way to stop it. Of course, they'll sprinkle in some running plays to keep Chicago off balance; they may even run the ball a few times to get the Bears d-backs to play up and then go deep.
The first key to stopping Manning will be to pressure him while being aware of the run, an area where Chicago has excelled. The Bears defensive linemen put all the pressure on the quarterback, and the linebackers clean up, tackling everything in sight. That will make it tougher for the Colts to rush the ball and run screens and dump passes. Like the Patriots, Chicago wants to keep as much of the play out of the secondary as possible.
If it comes down to a field goal, which is unlikely, but everyone loves to talk about it, we all know the capabilities of Adam Vinatieri. Chicago's Robbie Gould isn't too bad either. He made 32 field goals during the regular season with two misses from 30-39 and two from 40-49, with a long of 49 and 1 blocked. Vinatieri has been busy in the post-season -- he's 11 of 11. Gould is 5 for 5.
The Bears have only backup linebacker Rod Wilson listed on their injury report. He's listed as "questionable" with a hamstring. For what it's worth, the Colts have cornerback Nick Harper, safety Bob Sanders and linebacker Keith O'Neil all listed as "questionable" and cornerback Jason David and defensive end Robert Mathis listed as "probable."
Tony Corrente is the head referee. He was the alternate for Super Bowl XL. This is his first on-field Super Bowl appearance, but he has six playoff games to his credit. Somehow, Jeff Triplette is the head referee alternate. Find more on the "all-star" officiating crew here.
Prediction: Colts, 31-24 (right on the odds line).
The game will be broadcast on CBS, locally WBZ-TV 4, with Colt lovers Jim Nantz and Phil Simms. And if you think that's bad, The Artist Currently Known As Prince is the main attraction at halftime.
Yes, I'll have an open thread here, so drop by and comment on the game.
Poll
Who will win Super Bowl XLI?
This poll is closed
Indianapolis Colts

(5 votes)
12 votes total
Vote Now