Something to Prove
Team that Maintains Composure Wins
Harness (här' nîs): To bring under control and direct the force of; To exploit the power of
Perhaps the two most balanced and most top-to-bottom talented teams in the NFL, both already playing at mid-season form, go head-to-head in an A-list game no matter what time of year it is, and they both have something to prove.
For San Diego, the Chargers want to show that New England's 24-21 divisional playoff win in January was a fluke, and there's this little thing about doing dances and respect. Not sure what that has to do with football, but the Chargers are still mad about it.
The Patriots want to prove that the past week's hullaballoo over the videotaping scandal is much ado about nothing. That, now under the league's scrutinizing microscope, they can beat top-tier teams and provide those opponents no excuses.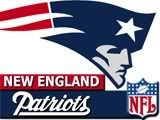 _ _ _

New England Patriots (1-0) vs. San Diego Chargers (1-0)
Sunday, September 16, 8:15 p.m.
The understatement of those simple declarations is vast, and the emotion bound within threatens to go supernova. To say Gillette Stadium tonight will be a powder keg is to say that World War II was just a disagreement.
When teams play with unrestrained emotion, they sometimes become prone to mistakes. The team that can harness that emotion, maintain composure, execute its game plan, limit mistakes will end the night 2-0.
About those game plans ...
Patriots on Defense
The fact that San Diego couldn't run on Chicago didn't stop the Chargers from hurling LaDaniain Tomlinson into wall 17 times. And it won't stop them tonight. No one through preseason and Week 1 has been able to run on New England, but tonight is when the Patriots will miss Richard Seymour most. Backup defensive tackle Mike Wright's ailing knee won't help New England, either.
The threat of Tomlinson running should be enough for San Diego to soften up the secondary, which remains the defense's weak spot -- and this may be the night New England misses Rodney Harrison the most. On the other hand, considering how strong the front seven are, calling the secondary weak is relative. At least they showed the learned how to tackle last week against the Jets.
Chargers quarterback Phillip Rivers is in the league's top 10, but his receivers this year are not. Still, he we will test the Patriots d-backs and hope to find a soft spot. Tonight, Brandon Meriweather has the opportunity to show that Scott Pioli made the right decision taking him 24th overall pick of April's draft. Meanwhile, Rivers will rely heavily on tight end Antonio Gates to force an extra linebacker to guess whether to play the run or the pass.
Getting back to Tomlinson. With San Diego struggling against one of the league's great defenses, head coach Norv Turner turned to trickery to get the Chargers into the end zone, and Tomlinson threw a 17-yard touchdown to Gates. Expect more of that tonight. A flea-flicker, a statue-of-liberty, a triple lindy. Something.
To counter, the Patriots will throw in a few tricks of their own. No video cameras, though. Were Seymour healthy, I would have expected some 4-3 defense mixed in. Since he's not, expect some creativity with the linebackers.
Patriots on Offense
Like New England, the Chargers defensive strength is up front with a similar 3-4 base defense. If anyone has a better linebacking corps than the Patriots, it's San Diego.
Last week was a test for the Patriots offensive line and overall pass protection. Tonight are the LSATs. San Diego is going to blitz, blitz, blitz -- unless they get burned, burned, burned. If Brady can hold the ball long enough to find the open receiver without getting himself killed, the Chargers will have to back off.
Forget about running early. There will be so many bodies in the box, there will be no where to stand, much less run. Laurence Maroney's indecision in the backfield needs to stop. He still doesn't hit the cracks; he waits for gaping holes. He probably won't see many in the first half. Last week, Chicago, who has no passing game, managed just 3.1 yards per carry on the ground. Of course, San Diego, who knows Chicago has no passing game, loaded up against the run.
So New England will turn the clock back to 2001 and attempt a lot of those "possession" passes. Those one-step drops with Brady turning to his left or right and looking for a receiver on the sideline, lots of 5-yard games. Keep the clock moving, sustain drives. Wait for opportunities to release receivers deep.
New England needs to protect the ball. San Diego forced 5 turnovers last week.
Other Factors
Special teams will play a huge role in this game, starting with the coverage and return teams. Don't expect another 108-yard kickoff return. Those happen only once every .. well, once. The coverage and return team determine field position. Starting inside your own 10 will be devastating -- unless a team can mount several 10-plus minute drives. The return team want to leave their offenses on average between the 30 and 40. The Patriots certainly have the ability, as long as they don't kill themselves with penalties.
Field position can be a double-edged sword, too. You get too short a field, you score too quickly, your defense is back on the field. So time of possession is just as important. Each team needs to sustain drives, 6 minutes or more, and put points on the board at the end. If either team can wear down the other's defense, they'll have a significant advantage. A couple quick scores will help a team grind out the clock afterward.
Really, it's all the fundamentals: field position, time of possession, limit turnovers and penalties, and make plays. Pretty simple, right?
Skies should be clear, but the temperature at kickoff will be a chilly (for early September) 54 degrees with a very light breeze, with a dip to 48 degrees by game's end. Being that New England hasn't practiced in cooler conditions yet this year, the advantage may be nil. Nate Kaeding is among the best placekickers in the league. Whether the chill and the Gillette crowd have an impact could be the difference in the game.
Notes: The NFL has team captains wearing a "C" on their jerseys this year. New England's captains are: Offense: QB Tom Brady, RB Kevin Faulk; Defense: LB Tedy Bruschi, LB Junior Seau, LB Mike Vrabel, DL Ty Warren; Special Teams: LB Larry Izzo.
I have thus far been unable to find the officials for tonight's game.
Prediction: Patriots, 24-23.
Today's game will be broadcast on WHDH-TV (NBC) Channel 7 in Boston. Al Michaels has the play-by-play with John Madden commenting (hopefully analyzing). Andrea Kremer will be on the sidelines.
I'll be at tonight's game, so I won't need to endure Michaels and Madden. For you, I highly recommend tuning into Gil Santos and Gino Cappelletti on the Patriots Rock Radio Network (WBCN 104.1 FM in Boston -- here is a list of New England radio stations that carry the simulcast. What better way to avoid audio from John Mellencamp and Peyton Manning commercials?