Looks Good on Paper
Patriots Seek 2-0 Division Record
If games were played on paper, we could chalk this one up now. At best, the Buffalo Bills might have the advantage in an individual matchup over the New England Patriots, but not in a single major statistical category.
As we all know, games aren't played on paper, and neither Nintendo Tecmo Bowl (Colts running defense Circa 1988 or 2006?) nor any of the Madden NFL games can help us. By the same token you can haul out every tired old David and Goliath cliché ever -- any team can beat any other any given Sunday. Anything is possible.
But some things are more possible than others.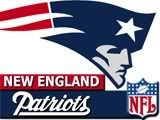 _ _ _

New England Patriots (2-0) vs. Buffalo Bills (0-2)
The Patriots are eighth in rushing offense. That's the lowest ranking they have in any major offensive or defensive category. Otherwise on offense, New England ranks fourth in passing offense, second overall, and second in scoring. On defense, the Patriots are first in overall defense and passing defense, fifth in rushing defense, but a meager eighth in defensive scoring (in fact, New England has allowed scores in all four opponents' trips to the red zone).
The Bills, meanwhile, are 30th in scoring offense and 21st in scoring defense. Their highest defensive rank is 27th against the pass. Comparatively, they're great running the ball, coming in at 18th; but they're the worst passing.
You can go down the line and hardly find a statistic where Buffalo equals New England (they're tied with 2 defensive interceptions each).
But this is the AFC East, and rarely is a game over before it's over -- much less even begun. Remember when the Patriots released Lawyer Milloy and Buffalo signed him? New England went on to win the Super Bowl that year, but the Bills blanked them in Week 1, 31-0. The Bills and Patriots have also played 19 games decided by 3 points or fewer since 1972. Beyond that, the Patriots have never run the table in the AFC East. If (if) that holds true, with New England already 1-0 in the division, Buffalo has a 1-in-5 chance that this is the game.
Not many people are going to buy into that this week. Most Bills fans dread this game. The others apparently have a very tenuous tether to reality. For anyone who didn't notice, this is not the 2001-2006 Patriots who attempt to win by attrition and squeak out a 3-point win. This is a team that -- so far -- can do what it wants when it wants on offense, and defensively forces opponents to "find a way." New England no longer plays to "keep it close." They aggressively attack on both sides of the ball, and they impose their will if they get the upper hand.
Patriots on Offense
With Tom Brady completing an ungodly (or is it godly?) 79.7 percent of his passes and Buffalo 27th in passing yards allowed, it's hard to believe New England will have trouble moving the ball, especially with both of Buffalo's starting corners (Ashton Youboty and Terrence McGee) listed as "questionable" on the Bills injury report.
If New England can pass at will, that opens forces Buffalo to cover as many receivers as possible. That thins out the rushing defense, which is porous at best, and it's equally hard to believe Laurence Maroney, Sammy Morris and Kevin Faulk won't chew up huge tracts of land on demand.
There's no reason to believe New England won't come out as they did against San Diego, challenge Buffalo to stop them, and try to put the game away early. New England often showed three wide receivers, a tight end on the line and a random running back, tight end or receiver almost anywhere. Even those receivers -- predominantly Randy Moss, Donté Stallworth and Wes Welker -- lined up differently on almost every play. Moss split wide right, wide left, in the right slot, in the left slot; the others following suit. Even tight end Ben Watson was split wide to either side several times.
The Chargers seemed clueless who was where and how to cover them. In the first quarter, they left Moss uncovered in the right slot, and Brady connected with a wide open Moss for a 23-yard touchdown. And when Moss was covered, Brady quickly found open receivers all over the field. It really was like playing Tecmo.
If the Bills find a way to slow down the Patriots, New England will not hesitate to mix it up, but the odds are against going one-dimensional.
Of course, it all starts with passing protection, and the Patriots line has been stellar through two. However, Steve Neal, who sat out last week against San Diego, is listed as "questionable" with a shoulder injury. Backup Billy Yates is also listed as "questionable," also with a shoulder.
Patriots on Defense
On defense, New England will play the run and force J.P. Losman to try to win the game. Buffalo's offensive line hasn't gotten the job done, and their job will be monumentally tougher against one of the best front sevens in the NFL.
Rookie running back Marshawn Lynch is averaging 4.2 yards per carry in two games against Denver (90 yards on 19 attempts) and Pittsburgh (64 yds, 18 att). If he can find space to run, he could keep Buffalo's offense on the field. The question is how quickly the Bills will abandon the run if (a) they can't, or (b) they fall behind on the scoreboard.
If Buffalo looks to Losman, that could be all she wrote. Losman has a 68.3 passer rating, not even half Brady's 134.2. Losman has completed just 29 passes this season, 8 of them to Roscoe Parrish, who leads the Bills in yards per reception (10.1 yards) for receivers who have caught more than 1 pass. Josh Reed, Peerless Price and Lee Evans have four catches each, but Reed leads them in yards with 37.
Losman's longest completion of the season thus far is 22 yards, and he has yet to throw a touchdown.
New England will double cover Evans (22 yards on 4 catches, 5.5 avg), and take their chances elsewhere.
Other Factors
Buffalo has a couple good returners in Parrish and McGee. Parrish has just 2 returns, but he returned one 74 yards for a touchdown. McGee has a 63-yard kickoff return (no TD). The Bills also have one of the best punters in the league in Brian Moorman, and Ryan Lindell has been a reliable field goal kicker from reasonable distance.
New England has some decent special teams too, but Hobbs fumbled a kickoff return last week after breaking the NFL record with a 108-yard return the week before. Place kicker Stephen Gostkowski has struggled and backup quarterback Matt Cassel botched a snap in Week 1. Punter Chris Hanson hasn't been busy with just 2 punts, one 53 yards, one just 34.
Despite all the statistics, it comes down, as usual, to turnovers, penalties, field position and time of possession. If the Patriots limit mistakes, Buffalo is going to have a long, long day.
But at least they can enjoy the weather with temperatures in the mid-70s, sunny, and a 10 mph breeze.
Notes:: Stallworth and Kelley Washington are both listed as "questionable" with a knee and a hamstring, respectively. New England has won 12 of the last 13 meetings, including the last seven, and Brady is 6-0 against Buffalo in Gillette and 11-1 overall. While never going 6-0 against the East, New England is a league best 30-9 since 2001 against division opponents.
Prediction: Patriots, 38-14. (Didn't see that coming, did you?)
Today's game will be broadcast on WBZ-TV (CBS) Channel 4 in Boston. Kevin Harlan presents the play-by-play and Rich Gannon provides the color analysis.
Do yourself a favor. Turn down the Tv and tune in to Gil Santos and Gino Cappelletti on the Patriots Rock Radio Network (WBCN 104.1 FM in Boston -- here is a list of New England radio stations that carry the simulcast.
Poll
Against the Buffalo Bills (Week 3), the Patriots will ...
This poll is closed
... win by more than 10.

(48 votes)

... win by 10 or less.

(8 votes)

... lose by 10 or less.

(3 votes)

... lose by more than 10.

(4 votes)
63 votes total
Vote Now