Patriots Hit Road for MNF
Two High-Flying Offenses to Slug It Out
For the second straight week, New England will face an opponent with some significant injury problems. Otherwise, ESPN is hoping for lots of scoring when two of the top four scoring offenses in the league meet on Monday Night Football in Cincinnati.
The Bengals will be without starting running back Rudi Johnson and possibly two of their starting linebackers in Rashad Jeanty, listed as out, and Ahmad Brooks, listed as doubtful. Cincy has just two health linebackers of six on the roster, and some of those weren't on the team during training camp.
That in part accounts for Cincinnati being ranked near the bottom of the league in passing, rushing and total yards allowed and points allowed. Meanwhile, the Patriots are in the top five of those same categories. In fact, the Bengals have allowed nearly double the yards (1,208) New England has (621).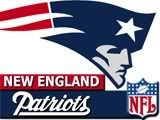 _ _ _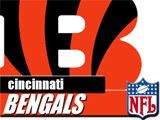 New England Patriots (3-0) @ Cincinnati Bengals (1-2)
Paul Brown Stadium, October 1, 8:30 p.m.
The Bengals are on the other end of the scale on offense: second in passing yards, fourth in scoring. They're just 20th in rushing yards, and the loss of Johnson won't help them there.
New England is right with Cincy on offense. Even better. The Patriots have the top-ranked offense in yards gained and are second (38.0 points per game) only to Dallas (38.7) in scoring. New England is third in passing yards and fourth in rushing. In total yardage, the Patriots have a slight edge, 1,323 to 1,179.
But statistics don't decide games, and Cincinnati can be a dangerous team.
Even without Rudi Johnson, the Bengals won't completely abandon the running game. They can't without allowing New England to alternately rush Carson Palmer or drop seven backs into coverage. The only questions are how much success will they have and how long will it be before they abandon that strategy?
Buffalo's Marshawn Lynch, as tough a runner as you'll find in the NFL in 2007, gained just 74 yards on 20 carries, and he had the most success of any running back facing the Patriots this season. Kenny Watson is expected to start for Cincinnati. New England will simply look to keep him in check while anticipating Palmer's aerial show.
The Patriots on Defense
The Patriots have yet this season to face as potent a passing offense as the Bengals possess. Chad Johnson and T.J. Houshmandzadeh are an impressive wideout duo, and Palmer is a among the most accurate passers in the league. New England will want to jam Chad Johnson off the line and treat him the way they treated the St. Louis Rams receivers in Super Bowl XXXVI. Johnson will make his catches; The Patriots will want him to earn them and then pay for them.
The attention paid to Chad Johnson will open up other receivers, but the Patriots will be content with giving up chunks of yards over the big play. The Patriots will bide their time and look to force a mistake or two.
One key will be pressuring Palmer with on the strength of New England's front seven, who have had three strong games so far. Jarvis Green has been spectacular in relief of the injured Richard Seymour. Opponents' concentration on Vince Wilfork and Ty Warren has allowed the underrated Green to run wild, and Green's contributions have allowed the linebackers to play more aggressively than normal. Palmer will need eyes in the back of his head to keep track of Mike Vrabel and Rosevelt Colvin.
The odds New England shuts down Cincinnati are slim. They will try to take away the more important weapons (basically Chad Johnson) and take their chances with the rest. The Patriots will also have to be careful to avoid bids by Cincinnati to draw defensive fouls down field.
The Patriots on Offense
Offensively, New England will just keep doing what they have been, mixing up rushing and passing -- Brady has thrown 28 passes, 31 passes and 29 passes; the Patriots have rushed 37 times, 32 times and 38 times.
Laurence Maroney is averaging 4.7 yards per carry and Sammy Morris is averaging 4.6. They should have little trouble maintaining those numbers against the Bengals. Of course, that's easier when Tom Brady is completing a high percentage of his passes, and with the middle of Cincinnati's defense depleted, that should be attainable.
Game planning New England may be virtually impossible for Cincinnati. If they stack the box to stop the run, the Patriots have too many weapons to exploit the open areas. If the Bengals drop into coverage, New England will pound the line. With the injuries at linebacker, it's unlikely Cincy will have the speed or coordination to keep both in check.
The Bengals best chance is to put pressure on Brady, but that task has proven difficult at best this season. New England's offensive line has been exceptional at providing protection, and Brady has been as good as ever sidestepping pressure and even better demonstrating patience in the pocket -- a luxury he has been afforded for once.
Other Factors
As if Cincinnati didn't have enough problems, place kicker Shayne Graham has a strained groin, and that could affect kickoffs and field goal attempts. The Bengals have been merely adequate in their return game, and if the first three weeks are an indication, they'll be returning several kickoffs but few punts.
One more statistic: The Patriots rank last in the league in red zone defense. Opponents have scored on every trip inside the 20. However, New England has allowed just five such trips in the first three games of the season.
Weather could be a factor. Temperatures should be in the low 70s at kickoff, dropping to the upper 60s. Cincinnati is expecting periodic light rain and 10-15 mph winds.
Patriots guard Stephen Neal and former Bengal wideout Kelley Washington have been downgraded to "out."
Prediction: Patriots, 38-20.
Today's game will be broadcast on ESPN, but also on WCVB-TV (Channel 5) in Boston. Mike Tirico gives the play-by-play (more or less), while Ron Jaworski provides the color analysis and Tony Kornheiser babbles interminably, unmercifully and often incoherently. Never thought I'd beg to have Dennis Miller back. Michele Tafoya and Suzy Kolber will report from the sidelines.
Do yourself a favor. No, really. I'm not kidding this time. Turn down the Tv and tune in to Gil Santos and Gino Cappelletti on the Patriots Rock Radio Network (WBCN 104.1 FM in Boston -- here is a list of New England radio stations that carry the simulcast.
Poll
Against the Cincinnati Bengals (Week 4), the Patriots will ...
This poll is closed
... win by more than 10.

(42 votes)

... win by 10 or less.

(6 votes)

... lose by 10 or less.

(3 votes)

... lose by more than 10.

(5 votes)
56 votes total
Vote Now