Round One: Jacksonville Jaguars
Physical Running Game Poses Challenge
So begins the second season. The New England Patriots return from a well deserved, impressively earned bye week to face one of the most physical teams in a physical sport. The Jacksonville Jaguars come to Foxboro with a 2001 Patriot-like chip on their collective shoulder.
History is with New England. The Patriots have won nine straight home playoff games, tied for the second longest streak in NFL history. They are 6-1 against Jacksonville, including 2-1 in the playoffs, the sole loss a 25-10 defeat in Florida on Jan. 3, 1999. Belichick's Patriots are 3-0 against the Jaguars.
Patriots head coach Bill Belichick will tell you history means nothing after the coin flip.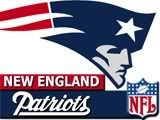 _ _ _

New England Patriots (16-0) vs. Jacksonville Jaguars (12-5)
Gillette Stadium, January 12, 8:00 p.m.
Still there are a few inescapable facts. Home teams typically do well in this round, generally attributed to the bye week. The home team gets a week of rest following the regular season. The visitor has had to play a game; and, in this case, the Jaguars had to play a very hard-fought, down-to-the-wire game against Pittsburgh last week.
Then there is the fact that the Patriots are undefeated through 16 regular-season games and broke a multitude of records along the way. It's never been done before, and it was accomplished with a singular focus on preparing for this moment.
History, facts, records, statistics: They don't win football games. It doesn't matter how many points the Patriots scored through December, how many points by which they beat their previous opponents, how many touchdowns they scored.
This is the playoffs. A loss means the season is over. That singular focus needs to be as sharp as ever, and Jacksonville isn't going to roll over.
The Patriots and Jaguars are the two highest-scoring teams over the second-half of the regular season. New England has outscored Jacksonville just 258 to 256. Discounting the "meaningless" 42-28 loss to Houston in the last week of the season, the Jaguars were red hot down the stretch. There only loss after Nov. 4 was a 3-point loss in Indianapolis on Dec. 2.
However, Jacksonville scored wins over several playoff teams through the second half, including Tennessee, San Diego and Pittsburgh, doubling up the Steelers with a 31-29 win last week at Heinz Field on Wild Card Weekend. That was Jacksonville's second win in Pittsburgh in a month, elevating the Jaguars' road record to 6-3 this season.
Jacksonville was in command last Saturday before Pittsburgh made a second-half comeback and Jaguars quarterback David Garrard made a few uncharacteristic mistakes before successfully converting a 4th-and-2 with a 32-yard run through the heart of the Steeler defense. Running back Maurice Jones-Drew totaled 168 all-purpose yards, including a 96-yard kickoff return to the Pittsburgh 1, and a pair of scores.
Jacksonville won by the big play. Garrard's 4th-down run, Jones-Drew's kickoff return, a Fred Taylor 43-yard catch-and-run touchdown, and a Rashean Mathis 63-yard interception return for a touchdown. The Jaguars also sacked Ben Bled.. Roethlisberger six times and limited Pittsburgh's Willie Parker-less running game to 43 yards.
Patriots on Offense
One of New England's main challenges will be to keep Jacksonville's aggressive front seven at bay. Jacksonville should have the services of defensive tackle John Henderson, who was somewhat questionable earlier in the week, but who fully participated in practice the last two days.
The real battle should be on the other side of the line, where Paul Spicer, who led Jacksonville in sacks during the regular season with 8 and also had one last week, lines up against guard Stephen Neal, tackle Nick Kaczur and tight ends Ben Watson and Kyle Brady. Neal, Kaczur and Brady are all listed as questionable on the Patriots' injury report. All three have missed time in the season's latter games.
The Jaguar defensive secondary is not great. They can be best described as "opportunistic." Much like New England, the Jacksonville front seven tries to force bad decisions and the secondary has the ability to capitalize. It's a ball-hawk defense, and just about every player is a threat.
Reggie Nelson had 5 interceptions during the regular season and Sammy Knight had four. Brian Williams had 3, and eight players had one apiece for a total of 20 interceptions, one more than New England. The Jaguars have also forced 15 fumbles, taking 10, two fewer than the Patriots.
The Patriots catch a break as Jacksonville will be without middle linebacker Mike Peterson, a key member of the Jaguar defense. That could open the short middle of the field for Tom Brady and his receivers. Peterson's absence might also aid the Patriots running game.
Jacksonville is outside the top 10 in the major defensive categories: 12th in overall yards allowed (313.8), 15th in passing yards allowed (213.5), and 11th in rushing yards allowed (100.3). They are 12th in points allowed (19.0).
There are two theories for the running game, and the Patriots will run the ball, at least some: Test Henderson; run at him and away from Spicer, basically stay away from Spicer as much as possible. Or, run at Spicer and hope to wear him down so his pass rush may be less effective. I think they Patriots will run at Spicer.
In the passing game, the key will be to give Tom Brady some time. He shouldn't need all day, but that wouldn't hurt either. Brady needs to make quick, smart decisions. Don't expect a lot of balls forced to Randy Moss (but that doesn't mean none, either).
Expect to see more of the early- to midseason Patriots offense. Lots of different formations, constantly changing. In most of the Patriots big games this season, indeed the last several seasons, the Patriots have ridden one play -- usually a 7- to 8-yard type gain -- until a team shows an ability to stop it. The type of play is unpredictable, but expect to see that strategy some time in the second half.
Look for quick strikes at home. If they can force the issue, the Patriots want Jacksonville to play from two scores behind. That will more likely put the ball in Garrard's hands. Of course, that depends as much on the defense.
Patriots on Defense
The primary goal will be to put the game on Garrard's arm. That means stopping Taylor and Jones-Drew. Not an easy task.
The Jaguars owned the No. 2 rushing offense in the league, averaging 149.4 yards per game. Taylor has been the primary back, accumulating 1,202 yards and a 5.4 yard per carry average. Bear in mind that Jacksonville head coach Jack Del Rio is plenty intelligent, and Taylor leading the way in the regular season is no indication he won't change things up in the playoffs.
Not with Jones-Drew in reserve. Jones-Drew averaged 4.6 yards per carry and totaled 768. Jones-Drew is also a significant threat out of the backfield -- the Jaguars' No. 3 receiver with 40 catches.
It's virtually guaranteed that Jacksonville will run at the middle of the Patriots defense. They will double-team Vince Wilfork in the middle and try to get Taylor and Jones-Drew to Tedy Bruschi and Junior Seau. The word on the street is that they (and Mike Vrabel) look older and more tired as the season progressed. Time will tell if they recuperated during the bye week.
The Jaguars tend to run up the middle anyway, to either side of center Brad Meester, one of the best in the game. Jacksonville will probably try Meester one-on-one against Wilfork, but that's not likely to work effectively.
Jacksonville will ride the success on the ground if they find it. New England will need to counter without leaving the secondary short-handed. Alas, were Rosevelt Colvin available, you would likely see some 3-5, 4-4 defenses. You may still, as the Patriots may opt to use Jarvis Green as a fourth down-lineman early in an attempt to contain Taylor and Jones-Drew.
If New England is able to hold back the floodwaters, the rest of the defense should be standard, as long as players remain healthy. Cornerback and kickoff returner Ellis Hobbs, listed on Thursday's injury report as being limited in practice as a team decision, was listed Friday with a groin injury.
As little as Garrard throws, he tends to make few mistakes, he spreads the ball around, and he runs an efficient offense. Sounds familiar, doesn't it?
Six Jacksonville receivers have at least 20 receptions, but none have more than 50. Ernest Wilford leads the team in receptions with 45, but Reggie Williams (629 yards) and Dennis Northcutt (601) are the bigger yardage threats. Williams has 10 of the team's receiving touchdowns. Northcutt and Matt Jones have 4 each. The tight ends are serviceable, but tend to be afterthoughts in the passing game, generally used as blockers.
Other Factors
Jones-Drew is clearly a dangerous kick returner, and the Patriots have been a little shaky the last couple weeks on coverage. Jones-Drew and Northcutt switch off on punt returns, both average a moderate 9 yards per return.
Place-kicker Josh Scobee was perfect inside 40 during the season, but just 4 of 8 beyond, including 0 for 1 past 50. He was 1 of 2 last week against Pittsburgh, missing a 46-yarder. Scobee is reliable on kickoffs and forces touchbacks on more than a quarter of his kicks.
Jacksonville punter Adam Podlesh averaged just 41.6 yards per punt during the season (just 0.2 yards ahead of New England's Chris Hanson), but he averaged 50.0 yards on four punts last week.
The Patriots did not practice Friday.
With Hobbs ailing, Chad Jackson could see action in the return game with Welker and possibly Willie Andrews. Another question is whether Troy Brown will see action with so many Patriots listed as questionable.
Jerome Boger will call his third Patriots game this season. He's the only referee to do so. Boger's crew worked the Cincinnati game in October and the Dec. 16 game against the Jets. Even considering the weather in the latter game, Boger's crew kept penalties to a minimum. That crew called more penalties in the Jacksonville-Oakland game two days before Christmas (6 on the Jags, 11 on the Raiders) than in either Patriots game.
There have been no significant changes in the weather forecast, if but the wind is expected to be even lighter. The temperature at kickoff should be in the mid-30s and remaining steady. A very light 2- to 3-mph breeze will have little effect on play or wind chills. Skies should be partly cloudy and no precipitation is expected.
Prediction: Patriots, 28-20.
The game will be broadcast on CBS, WBZ-TV Channel 4 locally. Jim Nantz and Phil Simms call the action, more or less.
I recommend you turn down the TV and tune in to Gil Santos and Gino Cappelletti on the Patriots Rock Radio Network (WBCN 104.1 FM in Boston -- here is a list of New England radio stations that carry the simulcast.