On Destiny's Doorstep
Chargers Stand Between Patriots and History
Teams don't get here by accident. Just ask the 2001 New England Patriots. If a team is in this game, they've done a lot of things right, no matter how poorly the season started, say by starting 1-3. Just ask the 2001 New England Patriots. And you don't necessarily need your season-opening starting quarterback to lead you in the playoffs. Just ask .. well, you know.
And before you even think it, you can forget what happened in Week 2. That's ancient history played by two different teams under a very unique circumstance. That game was played in the blooming shadow of the videotape scandal, and while San Diego came in looking for "revenge" for last year's divisional playoff loss, the Patriots had a lighthouse-sized chip on their shoulder.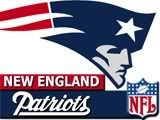 _ _
_ _

New England Patriots (17-0) vs. San Diego Chargers (13-5)
Gillette Stadium, January 20, 3:00 p.m.
The Chargers at that time were still adjusting to their new coaching staff, which seems to have pulled a lot of correct strings since the midpoint of the season. And the Patriots won that game partly due to a pair of interceptions by a pair of linebackers -- Rosevelt Colvin, who was lost to injured reserve several weeks ago, and Adalius Thomas, who was playing inside linebacker until Colvin was hurt. New England had this guy named Sammy Morris then, too.
Take these Chargers lightly not. (Sorry for the Yoda impression.) Since they last graced (there's a stretch) Gillette's FieldTurf, the San Diego defense has gelled into the feared unit it was last season, and the offense has morphed into something entirely different from the September version. They have a lot more depth than most people believed, especially since they have forgotten the whole "most talented team on paper" moniker that every expert keyed on in the preseason.
They're not here by accident.
Time's a-wastin'. Let's get right to the analysis.
Patriots on Offense
Let's face it: San Diego isn't here, doesn't win eight in a row, without that defense, a defense that can easily be termed "opportunistic." The Chargers easily led the league in turnover differential at +24, six ahead of Indy, eight ahead of New England. San Diego also blew the league away in interceptions with 30, eight more than both Indy and Tennessee.
Antonio Cromartie by himself accounted for 10 of the interceptions. As good as Cromartie is, credit the Chargers' front seven. They're 5th in the league with 42 sacks, and the pressure they bring often forces opposing quarterbacks to make mistakes. Those mistakes are exacerbated by players like Cromartie who know what to look for when their front seven is ready to apply pressure. Clearly, players like rookie Eric Weddle can make plays, too, as Weddle picked off Peyton Manning at a key moment while Weddle was being unabashedly held by center Jeff Saturday.
Pressure, sacks, interceptions. That philosophy resulted in a league-best opponent passer rating of a miniscule 70.0.
The good news is that San Diego was merely middle of the pack in rushing defense (16th), allowing 107.0 yards per game and 4.1 per carry.
The other good news is that San Diego may have a tough time figuring out what's coming. After "forcing the ball" to Randy Moss for the last quarter of the season, Tom Brady threw to Moss just once against Jacksonville. Steady doses of a previously non-existent Laurence Maroney further confused the issue.
The Chargers will have to pick their poison. If they believe Brady will continue to "ignore" Moss, they may pay more attention to Wes Welker, Donté Stallworth, Jabar Gaffney, the tight ends or the running backs. Brady will eventually go to Moss. If they cover Moss, Brady will find the other open receivers. If San Diego drops so many into coverage, the Patriots will run.
It's not even worth predicting what New England will do at this point, because they can do just about anything. The key will be the offensive line, which may be as healthy as it's been all year (if the flu isn't draining them). San Diego will try to bring pressure. They will. And the guys to watch are the usual suspects: Shawne Merriman (12 sacks during the regular season) and Shaun Phillips (8). But anyone in that 3-4 front is capable of breaking through under the right circumstances.
The offensive line, with help from tight ends and running backs, need to protect Brady and give him sufficient time. The Chargers got to Brady just twice in Week 2, but they've had a lot more against the rest of the NFL since then.
If it all sounds oversimplified, it probably is, but that's essentially it. The Chargers defense probably won't throw anything "new" at New England. The Patriots won't restrict themselves to a particular game plan. They won't focus on deep passes, or ball-control possession passes, or screens, or a running game. The Patriots are going to have the entire toolbox available, and they will very much "take what the defense gives them."
Patriots on Defense
While I think Philip Rivers will not play, and probably will not be effective if he does, there's not a huge drop off from Rivers to backup Billy Volek. In fact, Volek might be a better option for San Diego. He's more mobile and has more experience. He's something of an unknown quantity, a player on whom little scouting and video exists -- at least not as much as a regular starting quarterback.
Volek also looked undaunted against a highly touted Colts defense, down by 3 points in the fourth quarter of a huge game in the RCA Dome. Perhaps we caught a glimpse of Volek few knew existed. The question is whether Volek can do that for 45 or 60 minutes instead of 10.
Most fans want Volek to play, and most experts would agree that that would be the best case scenario for New England. Volek has been on the sideline for several games against the Patriots, but he has never faced a Bill Belichick defense, and that rarely bodes well for first-timers.
Regardless which quarterback takes the field, the offensive philosophy has also changed since early September, when the primary receivers were tight end Antonio Gates (75 receptions in the regular season) and running back LaDanian Tomlinson (60). After that came the newer, more consistent threats: Vincent Jackson (41 receptions) and Dolphins castoff Chris Chambers (35).
Jackson, a 6-foot-5 gazelle, leads San Diego in the playoffs with 12 catches and a pair of touchdown receptions. Chambers, a slippery 5-foot-10, is next with 9 catches and a touchdown. After that, it's Gates and Tomlinson with 4 catches each; and while the rest of the receivers seem to be afterthoughts, running back Darren Sproles out of the backfield and rookie wide receiver Legedu Naanee are playmakers who have indeed made big plays in the playoffs.
New England has gotten away with playing the run against running teams and taking chances with their quarterbacks, reference Philadelphia (stopping Brian Westbrook and "allowing" A.J. Feeley to take his shots and make him pay for mistakes) and Jacksonville (stopping Fred Taylor and Maurice Jones-Drew, and waiting on David Garrard).
That's the likely approach here. Stop Tomlinson and Michael Turner, who may be the bigger threat (and Sproles after him), and take your chances with Rivers and/or Volek. The Patriots were able to contain Tomlinson in Week 2 (43 yards), but he has 1,425 besides, and he's no doubt capable of breaking big plays and playing consistently. Turner has shown he can get the job done when called upon.
Because of the tendency to play the run, the Patriots have been susceptible to consistent plays and some big plays through the air. Opposing receivers have found big holes in the zones, usually in the middle of the field, but Jacksonville found space down the sidelines last week. Jackson and Chambers are the type of receivers that can exploit those weaknesses, and Gates (if he can play) is one of the best ever down the seam.
As a result, like any team, New England needs to pressure Rivers/Volek and force bad decisions, but that is not the base of the game plan.
Other Factors
San Diego has fantastic special teams. Sproles is the main return specialist on both punts and kickoffs. He has a touchdown in each, both against Indy in Week 10. Turner, Cromartie and rookie receiver Craig Davis have also seen action during the regular season, but it's been all Sproles in the playoffs.
Place-kicker Nate Kaeding is one of the best in the business. He was perfect on field-goal attempts inside 30 yards and missed one from 30 to 49, one from 40 to 49, and one from 50 or greater. In the playoffs, he's attempted just three field goals, making a chip-shot and missing two longer than 40.
Punter Mike Scifres is also very impressive, and 2007 is easily his best season. He averaged 46.1 yards on his 81 punts, and he's averaging 48.6 yards per punt in the playoffs, including a 66-yard artillery shell he launched last week in the dome.
Somehow, the Patriots avoided referee Jeff Triplette all season. Somehow, the NFL decided to allow him to call the AFC Championship game. Somehow, I'm not entirely surprised. The rest of the crew are "all-stars" who placed in the top three of their .. position .. based on what must be a truly bizarre ranking system of Mike Pereira, vice president of NFL officiating. Top three except for Triplette, I guess. I hope.
Update [2008-1-20 9:29:13 by tommasse]::
Triplette's crew called the Week 1 Patriots-Jets game. I guess that fact got bumped from my brain in all the ensuing videotape hullaballoo. (Still not particularly happy about it.)[end update]
The weather forecast has again changed and changed and changed over the course of the week. The original bitter cold (teens) has been replaced by mere cold (low 20s). Moderate wind (10-15 mph) was supposed to crank up to over 20 mph and has now dropped back to 10-15 mph. That could impact the passing game.
Wind chills are expected to be in the upper single digits, and some question the ability of a southern Californian team to cope with that. While there should be few clouds, they could produce some snow flurries, but they should have negligible impact.
Oh, in case you haven't heard, Rodney Harrison and Junior Seau used to play for San Diego.
Prediction: Patriots, 24-20.
Once again, the game will be broadcast on CBS, WBZ-TV Channel 4 locally. Jim Nantz and Phil Simms call the action, more or less.
I recommend you turn down the TV and tune in to Gil Santos and Gino Cappelletti on the Patriots Rock Radio Network (WBCN 104.1 FM in Boston -- here is a list of New England radio stations that carry the simulcast.