Time to Crown a Champion
Super Bowl XLII: Destiny Awaits
The Super Bowl. One game and one game alone to decide the championship of the National Football League. A single annual event resplendent with a rich history, increasing pageantry (more superficial pomp than anything) that repeatedly draws unparalleled worldwide attention.
So much rides on such a small slice of time, and so many little things in that small slice can have large impacts on the outcome. One mistake, one turnover, one penalty. One brilliant play-call, one remarkable athletic effort, one fortuitous bounce of the ball.
One day away.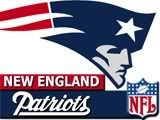 _ _
_ _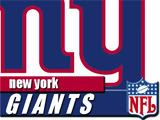 New England Patriots (18-0) vs. New York Giants (13-6)
University of Phoenix Stadium, Glendale, Ariz.
February 3, 6:18 p.m.
It's not unheard of that teams who met during the regular season meet again in the Big Game. That these teams played in the underdog's home stadium in what was termed a "meaningless game," but turned out to be anything but just a month ago is intriguing. For two brilliant coaching staffs to see their opponent playing their best up close so recent adds a layer of entertaining speculation if nothing else.
There has been gamesmanship on both sides. Unknown parties peddling premature t-shirts and unwritten books. Players making comments, the media turning every anthill into Mount Everest. More breaking, one-sided "spygate" "news". Everyone is looking for attention.
Except most of the players and coaches. They just want to be left alone to prepare for the biggest game of their lives.
And so here we are.
Patriots on Offense
Throughout the Bill Belichick Era, New England teams were know to "take what the defense gives them." Through the first half of the 2007 campaign, they were more of "take what they want," before reverting to the philosophy of old. With teams focused on Randy Moss and other opportunities available, the Patriots have run the ball and Tom Brady has found open receivers, and they have moved the ball and scored points.
So it's nearly impossible to predict what to expect from New England's offense in this game. Unless they decide to attempt to take what they want -- and that's a distinct possibility -- much of what the Patriots do, or try to do, will depend on what the Giants defense allows.
In Week 17, more meaningless now than it was then, the Giants blitzed more than a dozen times, mostly from the right side of the Patriots offense, where linemen Stephen Neal and Nick Kaczur and tight end Kyle Brady were out, and tight end Ben Watson was still recovering from an ankle injury. Tom Brady completed passes on a very large percentage of those plays. The Patriots also have all their offensive linemen and tight ends back.
So will New York blitz as much? Maybe. From the same angles? Probably not. New England tackle Matt Light had a good game against Giants sack leader Osi Umenyiora on the left side of the Patriots line. But if New York now overloads that side, Light may be overwhelmed if he doesn't focus on his primary assignment.
It's possible that Giants head coach Tom Coughlin and his still will attempt to apply pressure with just the front four and drop linebackers into coverage, keeping a spy on a running back out of the backfield. If that effective, Brady will have a much more difficult time finding open receivers, and that could force the Patriots to run the ball more. If it's ineffective, the Giants will have to start bringing in linebackers and defensive backs on blitzes, and while it's likely they'll bring them on the left side to test Light with Umenyiora, pressure will come from all directions at some point as the Giants try to confuse Brady.
The Patriots have been very effective beating the blitz with runs and short passes. A new weapon has been Laurence Maroney screens. Add that to Faulk screens, Wes Welker screens, Ben Watson screens, and all those short passes anywhere within five yards of the line of scrimmage. There's a great likelihood that New England will take downfield shots when the coaches think the time is right. But I expect a conservative game plan, something that will move the ball, wear down the Giants defense, and take time off the clock -- and, of course, put points on the board.
It if sounds oversimplified, it is. The Patriots seem to be able to accomplish the same goal in so many different ways, it's nearly impossible to predict the details of the method.
Patriots on Defense
The Giants surprised New England early in the game in Week 17 with a successful 52-yard bomb on the second play from scrimmage. Otherwise, they stuck to their base offense -- just that Eli Manning had one of his best games of the season if not his career.
For much of the season that base offense was dependent on the running game, despite several major injuries to their starters. Oddly, Manning has been the one constant in the Giants' scheme; but the running back have been the driving force on which the offense subsists.
Brandon Jacobs and Ahmad Bradshaw have been the best running back tandem in the playoffs. Against Tampa Bay, Bradshaw gained 66 yards on 17 carries, while Jacobs had 34 yards on 13. Against Dallas, the Giants' worst playoff offensive performance, Jacobs led with 54 yards on 14 attempts, while Bradshaw had 34 yards on 6 carries. Still comparable. And against Green Bay, the best offensive performance of the Giants in the playoffs, they were nearly even, while Jacobs carrying 21 times for 67 yards and Bradshaw 16 times for 63.
Acknowledging that neither team will do exactly what is expected, I expect the Giants will try to wear down the Patriots defense and relieve Manning of any unnecessary pressure by running the ball. Thus, the Patriots' primary job is slowing down the Giants' running game.
Jacobs (6-4, 264 pounds) is a brusing power back who can run over linebackers and defensive backs. He's not very elusive, but he's hard to tackle one-on-one, especially in the open field. Bradshaw (5-9, 198 pounds) is quick and shifty and works well in traffic. If he breaks into the open field, he can be elusive and has great speed.
The commonality is that the Giants like to run between the tackles, and the offensive line is very, very good. New York often runs out of two-back sets, most often with fullback Madison Hedgecock leading the way. Hedgecock isn't even as big as Jacobs, but he's a tremendous blocker.
Any success the Giants have running will make Manning's job easier, and that will be extremely important for New York if wide receiver Plaxico Burress, who has sat out practice all week with injuries, is limited or unable to play.
Amani Toomer (6-4) is a legitimate threat. At 33, he may be a step slower than younger (30) and taller (6-5) Burress, but he's very smart, reads the defense, and makes good decisions. Burress and Toomer have led New York in receptions during the season and in the playoffs.
Only Steve Smith, has more postseason than regular-season receptions -- that is, Smith has been the only significant receiving threat who is more than just an afterthought in the playoffs. Tight end Kevin Boss has been critical to the Giants' success since the loss of Jeremy Shockey. Most other passes have gone to the running backs.
(Interesting and useless stat: In their three playoff games, New York has scored 24, 21 and 23 points.)
Other Factors
Special teams could play a monumental role in Super Bowl XLII.
With the advent of Domenik Hixon, who hadn't returned a kickoff all season until Week 17, has quickly developed into a dangerous return specialist. Of course, it was Hixon who returned the penalty-aided kickoff return for a touchdown in the last game of the season. Bradshaw and Droughs, who returned all the other regular-season kickoffs, are saved for offensive participation. R.W. McQuarters continues to return punts.
The Patriots coverage teams have allowed better field position in the last handful of games, but that may be a function of playing better teams, too. Field position can tip the scale in any game, and this is the only game left. New England will have to perform well in coverage to extend the field Manning and the Giants need to traverse.
On the other side, the Patriots have employed several kick returners in the playoffs -- Chad Jackson, Maroney, Ellis Hobbs and Willie Andrews. None have been spectacular, and the longest runback in the two games has been a 24-yarder by Hobbs. The Patriots have fielded just four punts in the playoffs, three fair catches. Welker returned one for 14 yards against Jacksonville. The lack of punts is supported by the Patriots allowing eight scoring drives, but just two for touchdowns.
Stephen Gostkowski is just 1 of 2 on field goals in the playoffs, both 35-yard attempts. The Giants' Lawrence Tynes is 7 of 9, missing two late-game field goals in brutal conditions in the NFL championship, but solid otherwise.
New York's Jeff Feagles has the advantage in the punting game over New England's Chris Hanson. How often either team punts at all could be a telling statistic.
In monumental games, a big play can change the course of sports history. It doesn't necessarily always do so (see Devon Hester's game-opening kickoff return for a touchdown last year), but they can. Along with the return game, turnovers are the big plays that have the big impacts. They're virtually impossible to predict, but they will, if they happen, be dissected endlessly in the aftermath.
Mike Carey, who called the Week 17 meeting between these two teams, leads an "all-star" crew of officials. Carey wears No. 94. Also, Tony Michalek (No. 115) is the umpire, Gary Slaughter (30) is the head linesman, Carl Johnson (101) is the line judge, Boris Cheek (41) is the field judge, Larry Rose (128) is the side judge, and Scott Halverson (93) is the back judge.
It will be cool (mid-50s) and raining outside with 15-plus mph winds, so expect the retractable roof at University of Phoenix Stadium to be closed. That's good news for both teams, but most agree the Patriots should benefit more.
Prediction: Patriots, 34-28.
Super Bowl XLII will be broadcast on Fox (WFXT, Channel 25 in Boston). Fox was one of the only networks that did not get to broadcast the Week 17 meeting between these teams. Joe Buck calls the play-by-play, Troy Aikman provides the color analysis, and Pam Oliver and Chris Myers report from the sidelines.
I recommend you turn down the TV and tune in to Gil Santos and Gino Cappelletti on the Patriots Rock Radio Network (WBCN 104.1 FM in Boston -- here is a list of New England radio stations that carry the simulcast.
Poll
Against the New York Giants (Super Bowl XLII), the Patriots will ...
This poll is closed
... win by more than 10.

(37 votes)

... win by 10 or less.

(15 votes)

... lose by 10 or less.

(32 votes)

... lose by more than 10.

(3 votes)
89 votes total
Vote Now