Well here's 1/2 plans for the offseason, we're already done with most of the relevant testing at the combine so what better time to nuke the ros---I mean, rebuild the team than this.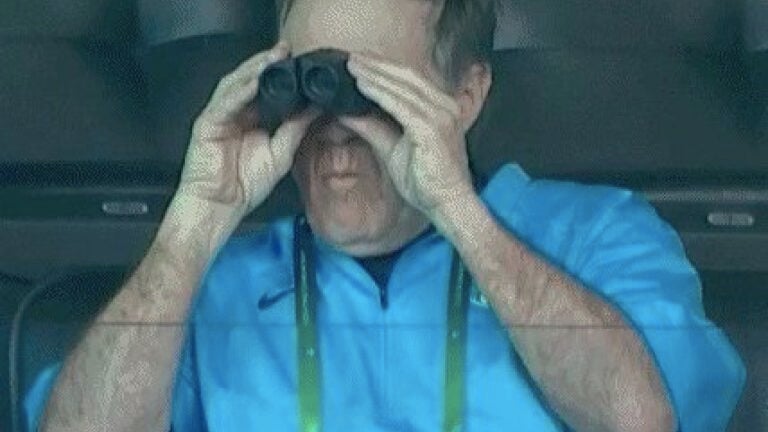 Accounting:

As of 3/4/23 at this current moment, Miguel Benzan has the cap space listed as 32.057 million dollars. OTC isn't far off at 32.448 million dollars.

The team currently holds picks: 14, 46, 76, 107, 117, 135, 184, 187, 192, 210, 258

Internal Forecast:

The NE Patriots free agents will be broken down into tiers of importance based on immediate impact/need and long-term importance to this roster here:

- S-tier: None
- A-tier: Jonathan Jones, Devin McCourty
- B-tier: Jakobi Meyers
- C-tier: Isaiah Wynn, Nelson Agholor, Jabrill Peppers,
- D-tier: Yodny Cajuste, Daniel Ekuale, Myles Bryant, Damien Harris
- F-tier: STs, replacement level guys, the rest

The guys on F-tier aren't necessarily horrible, Damien Harris finds himself in D-tier despite being a solid back because he is in fact a RB, Peppers/Meyers/Wynn are all floating between C and B caliber. Wynn is a polarizing figure but the facts remains he was a + starting LT for years and was our starting RT on paper last season.

External Forecast:

Projecting out the QB needy teams beyond 2023 is important for us. Mac Jones could easily fail this season or be extremely low-end average. As of now, there are 10 without a long-term QB commitment. The - Commanders, Bucs, Saints, Panthers, Falcons, Raiders, Colts, Titans, Texans, and Jets.

Beyond this, the Giants, Patriots, Dolphins, and perhaps Seahawks seem to be more in flux than other teams. You could tack on the Lions, but we won't here. We could also see teams from either bracket just settle with a 2nd-3rd round investment easily i.e. Ridder, Willis, Trask - for more than 1+ seasons.

Pretty clearly there will be 4 QBs selected soon to put teams out of the market in 2024, most likely some combination of the: Texans, Colts, Raiders, Falcons, Panthers, Jets/TItans/random. Rodgers could move, Love could fill that spot, Jimmy G could fill a spot/will for 2023 at least, etc.

Projecting into 2024, with is speculative, how many terrible teams will be picking in the top 5-10 picks looking for QB? Very early guess of: Saints, Panthers, Falcons, Jets, Commanders, Titans. Some of which will be decent and not in range, some of which will potentially fill the QB need in a month, namely CAR/ATL.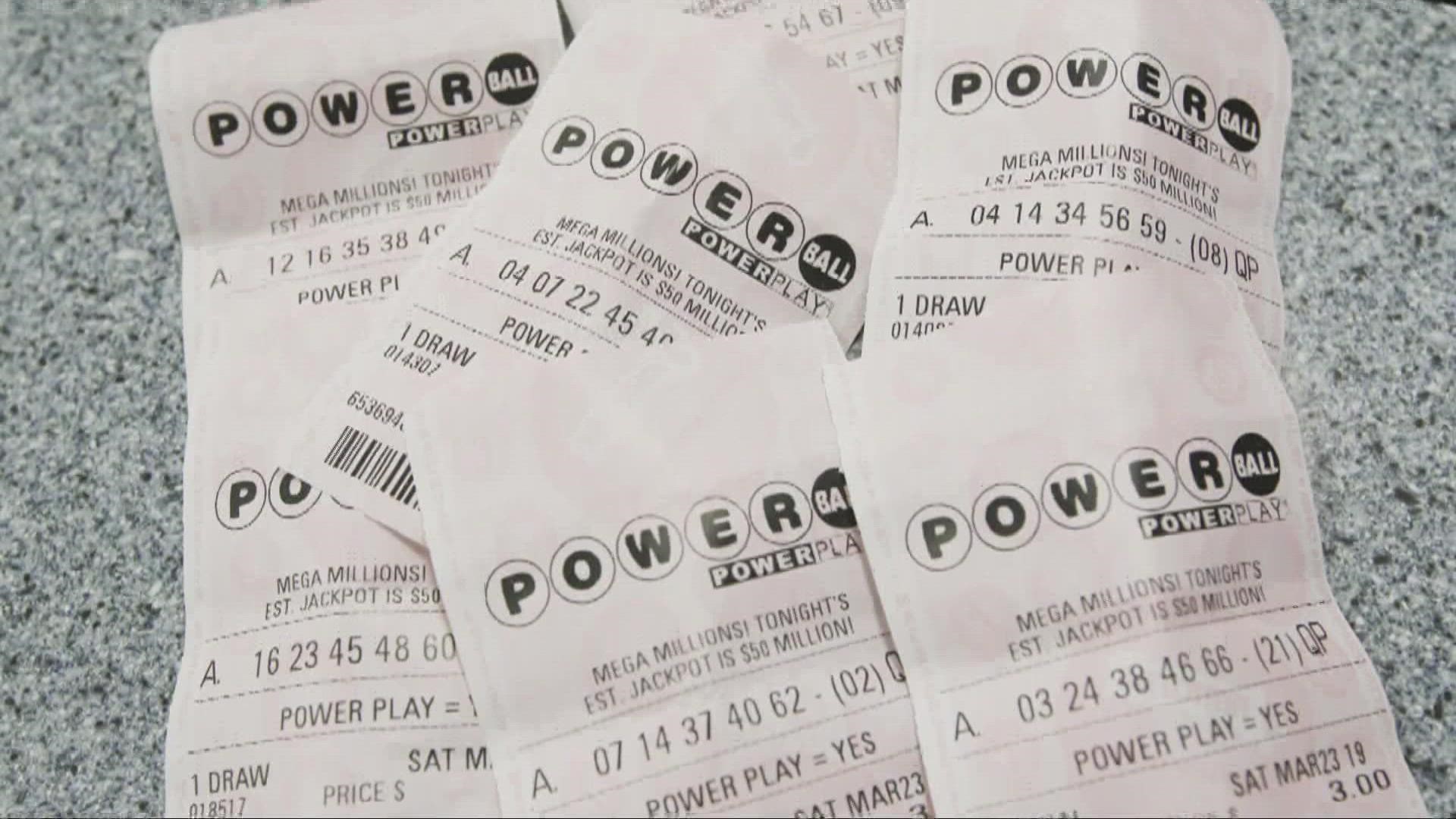 The 5 Point Plan:

1. Trade Mac Jones

Now, I was going to foreshadow this and sort of did the opposite, plot twist, above. But this is the correct play. "One more year, let's see what he is with xyz!" No, you and your friends and Patriots fans are just fooling yourselves. Rationalizing, on the hopium, it's a common thing for fanbases. We've seen two years of play. He's not it. He isn't good enough. We're not cutting him here, we're trading in the value that he currently holds. Making calls, putting Mac Jones on the block is paramount to rebuilding this team.

2. Aggressively target blue chip players
In the draft rather than trading back and drafting fringe prospects, reaching wildly and casually, tweeners, poor athletes, and whatever we have been doing, it's time to draft some cornerstones. Whether that is at OT, WR, CB, EDGE, positional value is important but getting talent here and building something is the key.

3. Gear up to draft a QB in 2024
This will tie in with point 1 and the following point 4, but we have to have a multi-year plan here to put ourselves into position to draft a top tier QB prospect, a blue chip, in 2024's draft. We are not in position now because we once again chose to win meaningless games ultimately and false compete, we cannot continue the 2020-2022 ideology.

4. It's Bailey Zappe time
Bailey Zappe will be the starting QB of this team in 2023. We will find out exactly how good or terrible he is, it's a win-win, kill two birds with one stone situation. Of course we should bring in a back-up of some sort (Baker Mayfield, Trubisky) and/or draft a guy in the mid-rounds if we want to take a swing. But at the same time, we don't want to have a high floor guy or someone capable of that i.e. Dalton somehow. Just enough to not be a complete joke if Zappe is horrendous.

5. Sell off older players, cannot be scared
Short and sweet, move players who are not on this timeline and have value if you can


2023 Draft:

Of course I'll have to add a mock draft here to the mock offseason. This comes before most moves anyway right? So the draft will come first, using a PFF sim but also outside mocks to make sure it's pretty realistic. Remember, I'm basically pulling a TB Rays approach here, but it will be realistic.


Blockbuster (MacBuster) Trade: Pre-draft the NE Patriots send Mac Jones and a 2024 4th round selection for NO Saints' 2024 1st round selection.

14. Trade down: NE sends 14 to BAL for 22, 125, and a 2024 2nd round pick

The board seems rather flat here at 14 from my eval, Baltimore wants + WR talent and trades up for Quentin Johnston or Jordan Addison who are still on the board at 14. We take the opportunity to gain value, intelligently.

22. Zay Flowers, WR, Boston College

Zay is the pick. We can live another day with the CB room we have in the immediate, and long-term we should not worry as much about that position. WR on the other hand? Struggling. Zay Flowers makes it to 22, he isn't that small, he ran a 4.42 today which is good enough because his start/stop movement skills are his calling card. Whether he's like Hill or Lockett, he seems like a guy who will click here and hopefully does. Deonte Banks, and Anton Harrison still on the board and likely the next two in queue.

46. Deonte Banks, CB, Maryland

Banks falls to 46 in this simulation. It's not absurd. Ringo went 31-33 range here, despite being ranked in the 70s as a prospect by PFF. Ringo's stock will rise after the 4.3 at the combine, but we've seen CBs from last draft fall into the 30-50 range. Banks here is a physical, athletic, toolsy man corner. Perfect addition to the room.

Trade down: NE sends 76 + 2024 6th round selection to PIT for 80 + 2024 4th round selection

80. Sam LaPorta, TE, Iowa

The brinks truck attempt for Jonnu Smith and Hunter Henry was a failure. Neither are long-term solutions, and only Henry is remotely "good" heading in 2023. Iowa has churned out TEs, whether we roster 3 TEs for 2023 or look to move Henry, cough cough, this is a long-term need.

Trade: NE sends Hunter Henry + 192 to NYG for the 89th pick

89. Nathaniel "Tank" Dell, WR, Houston

It was an extremely tough decision here with Eli Ricks on the board, some others. Already investing in a smaller receiver. But here's the vision - Waddle/Hill, ceiling, upside, explosion, chess piece. Imagine deploying Flowers, Dell, and Marcus Jones on the field at once? It might actually be insane. An X-receiver, bigger Z guy is needed for the future of this roster/WR room, but this is the big swing here even if there's massive concerns with size and bust potential.

Trade out: NE sends 107 to HOU for a 2024 3rd round selection

117. Moro Ojomo, IDL, Texas

Two gapping 3-4 DE, godly run stopping ability allegedly.

125. Isaiah McGuire, EDGE, Missouri

6'4, 275. Not a tweener here. 3-4 OLB size, good run defender, could be a good pass rusher.

Trade out: NE sends 135 to BUF for a 2024 4th round + 2024 5th round selection/s


Trade up: NE sends 184 + 210 to GB for 151

151. Eric Gray, RB, Oklahoma

James White replacement

187. Trey Dean III, FS, Florida

Seems like a cliche' pick but checks some boxes. Senior bowl, former CB to S convert, + in man coverage, need.

258. Adam Korsak, P, Rutgers

It just makes far too much sense. BB loves this pick. Rutgers, Australian punter.


End of Draft/Summary

| | | | |
| --- | --- | --- | --- |
| Player | Position | Round | Pick |
| Zay Flowers | WR | 1 | 22 |
| Deonte Banks | CB | 2 | 46 |
| Sam LaPorta | TE | 3 | 80 |
| Tank Dell | WR | 3 | 89 |
| Moro Ojomo | IDL | 4 | 117 |
| Isaiah McGuire | EDGE | 4 | 125 |
| Eric Gray | RB | 5 | 151 |
| Trey Dean III | S | 6 | 187 |
| Adam Korsak | P | 7 | 258 |
| | |
| --- | --- |
| In | Out |
| 2024 1st (NO) | Mac Jones |
| 2024 2nd (BAL) | Hunter Henry |
| 2024 3rd (HOU) | 2024 3rd (NE) |
| 2024 4th (PIT) | 2024 6th (NE) |
| 2024 4th (BUF) | |
| 2024 5th (BUF) | |
Post-Draft Roster Moves of Note:

1. All hands on deck signing Orlando Brown, Mike McGlinchey, Jawann Taylor, or McGary

With how the draft unfolded (and may in actual real life) it wasn't very opportune to get an OT without reaching or committing to a need. Unfortunately, Isaiah Wynn is actually one of the better free agents and we've burned bridges with him via BB. He gave up on the team, etc, but he is pretty good when trying and playing.

Now we are relegated to overpaying for one of the guys above most likely, and it's pretty much imperative. Perhaps we can poach Brown for the future? McGlinchey? Have to pay a premium to win the bid, mediocre team, etc. NE signs Mike McGlinchey 3 years, 60 million (35 million gtd)

2. Front load the McGlinchey contract, renegotiate

We won't be competing in 2023, regardless of my plan or not but especially with this plan. Zappe isn't going to get killed, we signed a legit RT here. The cap hit is going to be a whopping 28.5 million for the 2023 season, all guaranteed in year 1 for flexibility on 2024-2025 of the contract.

3. Release Jake Bailey

Post-June 1st cut clears 2.385 million dollars on the cap. 32.057 + 2.385 + 10.5 (Henry) - 28.5 = 16.442 million as our current total.


4. Cut Lawrence Guy, Ty Montgomery and Nick Folk

This saves 6.5235 million on the cap. Bring in a few UDFA kickers, not difficult. Guy is redundant and old at this point, Perkins could finally play or will be cut for an additional 1.1 million cap space. Two rookies could fill Guy's role probably more likely than Perkins. Gray, Strong, Harris = no need for Montgomery. Total of ~23 million in space with Perkins on roster, ~24 million if he's also gone.

5. Judon survives for now

But Matt Judon will be shopped around the deadline, he has been good for us but is not part of the future. It's a reset here. He could bring a 2nd in value which is massive.

On to the 2024 draft

Ultimately who knows what happens for us in this parallel universe or real life, but in this build, we should have a real possibility of being a bottom 5-10 team. On top of this we would own the Saints 1st rounder, two 2nds, could shop Judon for more, have HOU's 3rd, and 3x 4ths in the war chest.

The goal here is clear - To be extremely aggressive for a blue chip QB prospect in the 2024 draft.

While setting up a roster that is talented with young players around him, LT will be a priority moving forward clearly, money should be cleared and pushed to the short-term (i.e. McGlinchey contract) so that 2024-2025 will be extremely flexible. Rookie contract QB, 4-5 years length we will operate around.